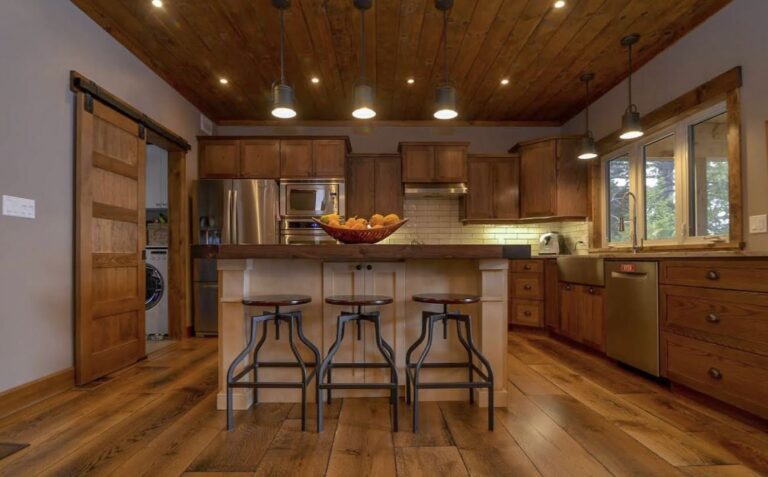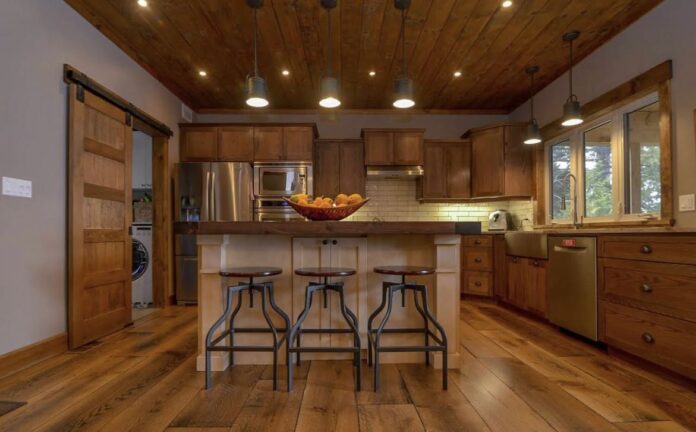 When it comes to flooring, choices range from elegant hardwood flooring to warm and cozy carpets and everything in between. Of course, the kind of flooring you end up choosing depends on your personal taste. But, among all the flooring options, hardwood flooring remains the most popular choice overall. 
Hardwood flooring is very flexible, so you can put it almost anywhere in your home. Not only that, but it also increases the value of your home. Natural hardwood floors also boost the aesthetic appeal of your home. You can be confident that the allure of hardwood flooring will draw compliments to your home at your next family gathering. Let's take a quick look at a few different things about hardwood flooring to make sure you get the results you want.
Types of Hard Flooring
Hardwood flooring comes in many colours and a wide array of woods to choose from. But here, we will look at the types of hardwood flooring.
Solid Hardwood
Solid hardwood flooring is probably the most expensive of all the hardwood types. Solid hardwood panels are cut straight from the tree. They come in varying lengths and widths, depending on the product.
Although it comes in different thickness levels, the most common thickness for solid hardwood flooring is 34". The minimum thickness for solid hardwood flooring is 5/16", and the maximum thickness is 78". Please note that the price goes up as the thickness increases, but it lasts much longer. This is because it can be sanded and polished many times over and thus lasts a very long time. Lastly, the colour of solid hardwood flooring doesn't fade.
Engineered Hardwood
Engineered hardwood flooring is more economical than solid hardwood flooring. It has a thin layer of hardwood on top and a thick layer of high-quality plywood on the bottom. Special construction glue holds the two layers together.
Engineered hardwood flooring is commonly available in 12" and 58". While it is not waterproof, it can withstand moisture much better than solid hardwood. Due to its excellent temperature resistance, it is a good choice for heated floors. Additionally, it doesn't contract or expand as much as solid hardwood flooring.
Acrylic-infused Hardwood
Acrylic-infused hardwood flooring is manufactured using acrylic resin. It is also known as acrylic-impregnated hardwood. It is made by injecting an acrylic compound into a panel of plywood. Acrylic-infused hardwood is water resistant, highly durable, and best suited for places with high foot traffic, like shopping malls, restaurants, and airports.
It is highly resistant to scratches and dents as well. Acrylic-infused hardwood is available in a wide variety of colours. In addition, it is resistant to fading as the colour is impregnated into the wood panel. However, this type of wood flooring cannot be refinished. Hence, the color of an acrylic-infused hardwood floor cannot be changed.
Laminate Hardwood
Laminate hardwood flooring has plywood or fiberboard as its base. Then, a repeating printed image of wood is fused onto the core. Finally, the top layer is a highly durable transparent resin, also known as the wear layer, which is applied on top.
Laminate hardwood flooring is affordable as compared to other types of hardwood flooring. It is stain resistant and easy to install. It is easy to clean laminate hardwood flooring with a slightly damp mop. However, it cannot tolerate standing pools of water. Water can get into the seams between boards. This causes swelling, which damages the laminate hardwood flooring.
Reclaimed Hardwood
Reclaimed hardwood flooring is made from lumber salvaged from historic structures, sunken ships, barns, factories, and wine barrels. It gives a unique, aged look to the flooring.
Douglas fir, oak, and redwood are the most common species of reclaimed lumber. However, oak flooring is the most popular choice due to its versatility in terms of colour and finish.
Reclaimed lumber can be used to make solid hardwood flooring and engineered hardwood flooring. Hence, reclaimed hardwood flooring can also last a very long time.
How to Choose the Right Hardwood Floor
Make sure you choose the right type of hardwood flooring when you want to put it in. Before making a decision, consider the location of hardwood flooring in your home. For example, if the hardwood flooring will be installed in the bedroom, solid hardwood flooring would be ideal. 
However, solid hardwood flooring is not a good choice for basements due to moisture. Engineered hardwood flooring would be the right choice for basements.
Although hardwood flooring would look good in kitchens, it wouldn't last very long. To put it simply, wood and water don't mix!
Hardwood Flooring Maintenance and Care
Installing hardwood flooring is a costly affair. Therefore, regular maintenance and care are essential to ensure the longevity of hardwood flooring. 
Make sure any liquid spill is cleaned up quickly, as hardwood flooring cannot tolerate standing liquid. Mop with a slightly damp mop. Regular sweeping and dusting is a must for hardwood flooring. Every three to five years, solid hardwood floors should be refinished to keep their look.