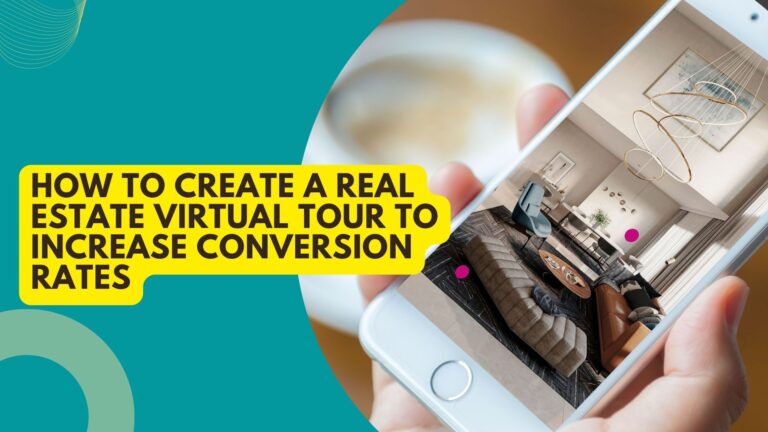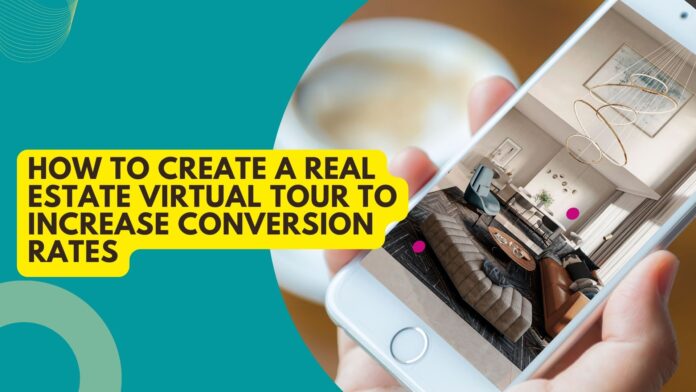 The global pandemic and technological innovation forced many industries to take their business into the digital realm. and the real estate industry is not an exception. In order to scale up their business, attract new clients, and convert web platform users into reliable clients, realtors have to become more creative. The latest trend in 3D rendering and real estate virtual tours is an absolutely game-changing marketing tool. Read on to find out how virtual tours can affect your business, how to build one, and what crucial element will help elevate the product.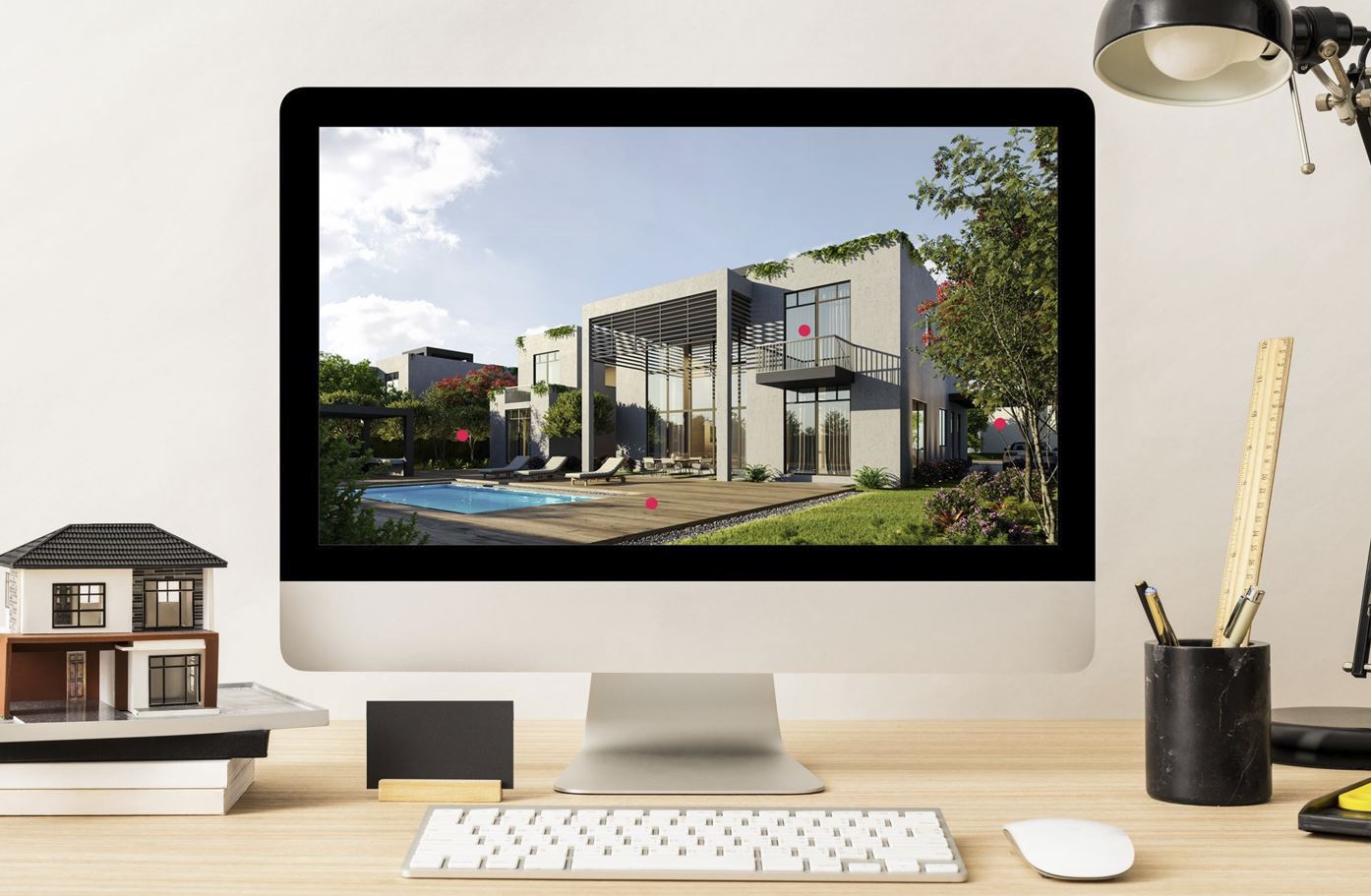 Reasons to use virtual tours for your business:
An engaging form of presenting a listing compared to regular photos;

Giving buyers a better understanding of dimensions, design, and space perception;

Eliminates the need to travel to the listing site for a tour, saving realtors and clients time;

Suitable for VR glasses, giving a 100% immersive experience;

The perfect tool for elevating your website or application, showing a high level of customer service and professionalism;

Easy to integrate and guarantees the increase of conversion rates.
Adopting a real estate virtual tour strategy is a surefire way to get more clients and grow the business. The National Association of Realtors report states that 50% of buyers don't look up to a property listing without a 360 3D virtual tour. Therefore, realtors should implement visual tour solutions to stay on top of the property renting and selling market. So let's discover how one can do that.
How to create a virtual tour: step by step
Use the right equipment. 
For real estate virtual tour production, you need a 360-degree camera and software that allows 3D modeling. Yet, some applications allow free production using only your smartphone. Keep in mind that choosing a professional camera like the Ricoh Theta or Insta360 will give you much better quality than a smartphone.
Take some time for shoot planning. 
Plan out what parts of the property are crucial to represent, except the living space. It could be the entrance, backyard, natural features, or community amenities like a gym or a rooftop. Visit the property and mark the way the person would walk through the place to follow the same path during shooting to give clients a wholesome picture. Highlight the exotic features that can influence the sale. Another piece of advice is to remember that lighting changes during the day. Therefore, plan a shoot when natural light can add ambiance to the video.
Create a picture-perfect scene 
Start the shooting after all the necessary work on the property has been completed, including renovations, painting, and cleaning. Stage a welcoming atmosphere by adding decor, furniture, and cozy lighting to immerse viewers in the life they can have there. Another tip is to keep all the doors open, allowing a smooth transition between the rooms. Don't forget to do one last sweep to make sure there are no cables, cleaning tools, or other things that don't belong.
Take photos 
Make sure the tour is being filmed by a professional or someone who knows how to use the camera equipment. Keep an eye on appealing angles, beneficial shadows, and lighting. Always check the result before moving on to the next scene to prevent shaky filming, unwanted reflections in the mirror, or other hazards.
Finish the creating process and share the visual tour on your platforms 
Don't neglect using Photoshop to correct the colors and lighting on the photos or videos before loading them into 3D modeling software. There is always the possibility of cooperating with a dedicated specialist that can finish up the production for those not comfortable using software platforms.
Elements to add to your virtual tour to increase conversion rate: 
It's important to know that a virtual tour is not just a 3D digital model of the house. First of all, it's a way to market to clients, give them more information about the listing, and make sure the deal goes through. So, here are some tips for real estate agents on what game-changing features to add to a project to change buyers' minds:
Company information 
Buyers are more likely to scroll through a lot of properties and companies. Thus, including brand logos in the corner of the video, revealing more detailed information, will simplify the reaching-out process.
Easy way to contact the representative 
Another tip for making contact with the agency or realtor more convenient is adding a form request at the end of the video. Many users lose focus or get distracted while searching for the phone number or email on the website. Therefore, you won't lose interest in the services if you give them the option of reaching out right away.
Crucial information about the property's features 
Virtual tours give the opportunity to present the property in the best way possible. If your goal is to increase lead conversion, add more details and specific information to your videos that would answer the most common buyers' questions. It could be the dimensions of windows, doors, stairs, or appliances that go with the property. If the listing has a unique feature, like a swimming pool or fireplace, you can add a bubble tag to it, revealing facts about it. That will create the illusion of a real-life consultation and stimulate buyers to work with you.
Cover every inch of the selling property 
Virtual tours should provide 100% realism. Therefore, include all the rooms on the property, including restrooms, the front and back yards, the basement, cellar, and garage. That way, buyers can have a clear idea of floor organization and room planning.
Gallery for easier scene navigation 
To boost the user experience on your web platform, ensure that the virtual tour has easy navigation. With an included gallery that highlights each scene, users can simply click on their preferred room and explore.
Need Commercial Real Estate Services in San Diego?
While commercial real estate remains among the most competitive investment opportunities to engage in, you should at least have some basic knowledge of the industry. There may be better decisions than taking the first opportunity you come across, as you could make a move that could be expensive to recover from. If you want to buy commercial real estate property in San Diego, you can search online for San Diego commercial real estate for sale and contact Hughes Marino for advisory services on the best approach to move forward with acquiring a commercial property that fits your needs.
The Final Word
Making virtual tours for the real estate business is a unique way to market a business. If the agency wants perfectly made tour videos that look like movies and work on different platforms and VR software, there are a lot of 3D rendering companies that offer professional services at prices that are easy on the budget. By outsourcing the production to a specialist, realtors can focus on other business processes and get outstanding results to help the company grow.