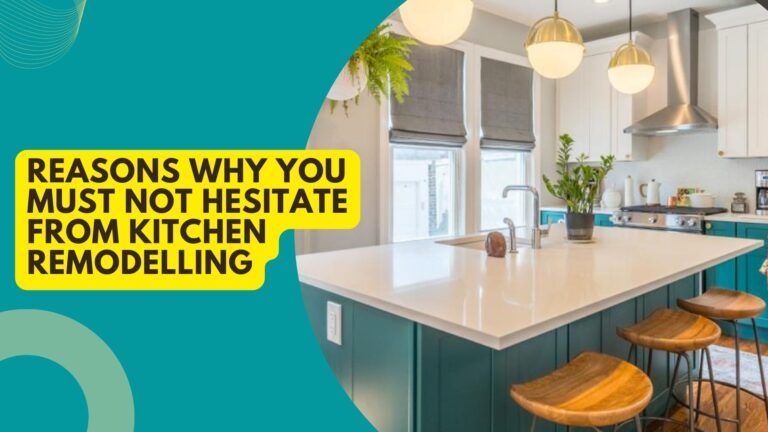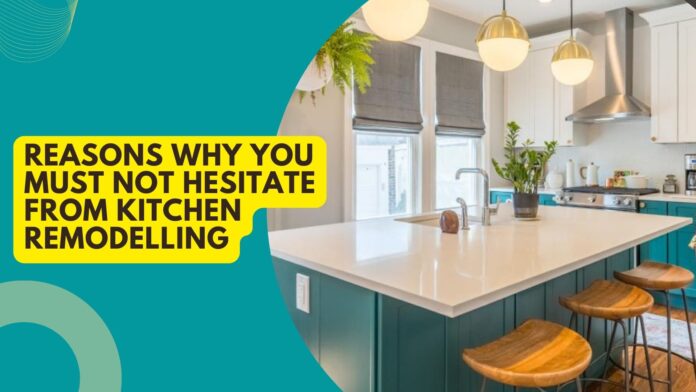 Kitchens are one of the most functional areas of the house and they need to be updated and durable enough to keep the home running smoothly. Every once in a while, a little remodelling does help. It can help to keep the look of the space fresh and modern as per the ongoing trends, as well as improve certain functionalities for convenience. These days, there are a lot of tiles that are in the market that help you make an informed decision on what works and what not. Want them for your backsplash or countertops or even kitchen flooring?  Give your kitchen a chic finish! Here are some reasons to give your kitchen a makeover!
Improves Awkward Layouts
A remodel happens after you have used your space, in this case, a kitchen, for some time. This means you probably have noticed certain things which can be improved to save you time and effort spent in the kitchen. If your kitchen is not as easily accessible as it is supposed to be, remodelling will help you in the long run. If the space is too small or cramped, with some changes you can create a different layout that allows you more space. For instance, you can add more storage organisers for drawers, reconfigure a peninsula island, add cabinet lighting and so on. You know best what changes are needed in your kitchen and a remodel can help you create a layout that works for you!
Reflects Your Personal Style
An upgrade from your previous kitchen will give you a chance to restructure the space to reflect your personal style. Create pleasant surroundings and colour schemes that reflect your personality and lifestyle, rather than the preset layout and colours that come with the house. Choose elegant lighting fixtures, or trendy kitchen tile flooring options. If you like a green and lively environment, you can add plants to the space. Multiple porcelain or mosaic tiles and even 3D highlighter tiles are at your disposal to choose from.
Boost the Resale Value
Another big reason why you must think of remodelling, especially a kitchen remodel, is that it significantly raises the value of the property. Kitchens, bathrooms and living rooms are areas that decide the value of a property to a large extent and if the kitchen is in good form and shape, and, of course, in line with the ongoing trends and needs of a contemporary kitchen, then it's an added bonus!
Increases Energy and Water Savings
An old model of a kitchen that's outdated in its layout and appliances might be a bit heavy on the energy and water consumption. Modern kitchens come with the latest technology which can significantly bring down the energy consumption by a large margin. A remodel can help you capitalise on these newer options to create a more energy-efficient kitchen. Refrigerators, water purifiers, updated plumbing and other such upgraded technology makes a huge difference in the energy conservation of the household. It is environmentally friendly and can add to the entire experience of a smooth-functioning kitchen.
Saves Time
The kitchen sees a lot of investment of time and effort. Whether it is prepping for the meal, cooking it, or doing the washing up, we do spend a lot of time in the kitchen. A good remodel can align the various spaces of cooking, cleaning and eating in a cohesive way. This can save time from moving between the kitchen and dining area, for example. Or it can align the various appliances in such a way that you have everything you need at arm's length. This can cut down on time and effort spent in the kitchen.
New Technology
The best part of living in the 21st century is the technological advancements. They have made man lazy because there's hardly anything that machines can't do! There are remotely-operated ovens and microwaves that cook faster and save energy. Refrigerators can also be remotely controlled to precisely regulate the temperature. There are also dual fuel cooking ranges, and much more. So, a kitchen remodel that makes use of the latest technology can ease your daily routine and make your chores less demanding.
A remodel of the kitchen is a good investment that will pay returns even after many years. So, don't ponder this decision too much and remodel your kitchen without hesitation. After all, who doesn't love working in a well-maintained and a smooth-functioning kitchen, right?