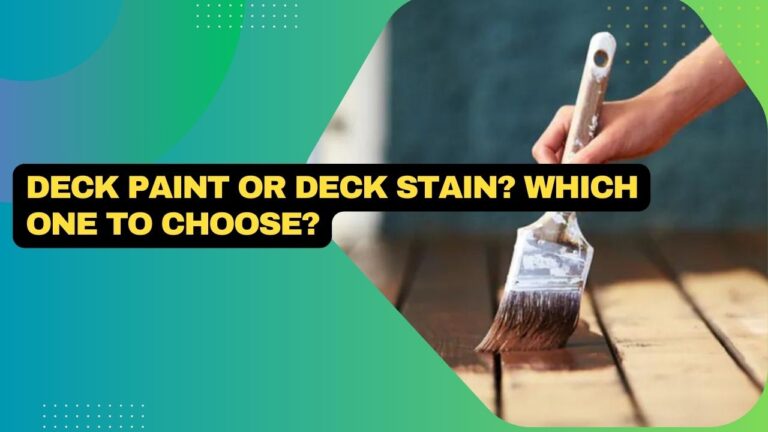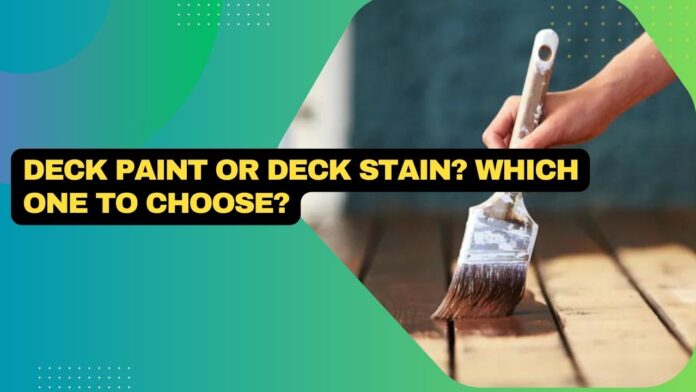 During the summer months, your outdoor decking will be used a lot more as temperatures rise. So, should you paint your deck or stain it? Deciding on the right decking product is important to maintain both the look and feel of your deck. But which product will give you the best decking finish? Is painting your deck a good idea? Or is stain or paint the best decking product for you? In this article, we'll cover both decking products and help you decide which one is right for you.
What is the difference between deck paint and deck stain?
Deck paint is one of the most versatile paint products on the market. It's perfect for outdoor applications and all the different types of weather your decking will face. Deck paint was specifically designed for wood decking and has properties that make decking paint the best option for wood decking. Deck paint comes in a variety of colors and can really make your deck stand out.
Decking stain, on the other hand, is a type of varnish that coats the decking surface. Decking stain creates a protective film over the decking surface, protecting it from the weather. Tinted decking stain is also a type of decking stain that provides colour as well as protection.
These two types of decking stain have very different formulas, textures and finishes. But which one is better for decking retouching? To answer this question, you first need to understand your decking needs.
When refinishing your decking, you need to consider the following factors in order to select the right product for you: Why am I refinishing my deck? Do I just want a new colour or do I need some extra protection? Do I have to get rid of the old paint or stain? Do I need a new seal on my new decking?
Benefits of deck paints
The advantages of deck paint include: A wide variety of colours to select from a thicker finish to hide any imperfections in the wood. It has a long shelf life and a painted decking is easy to clean.
Disadvantages of deck paints
It can cover up the natural look and feel of the wood. Before painting, you'll need to take off the existing decking coating, making you do an extra job. And also the paint can peel due to moisture trapped in the paint.
Benefits of using deck stain
Easy to apply.
Let the natural grain of the wood show through.
Protects against UV rays Less slippery than other deck coating methods.
Drawbacks of deck stain
This type of deck stain will not be able to hide any imperfections or cracks. You'll need to maintain deck stain more often than the alternatives. Some woods may not be able to contain deck stain very well. Examples of these woods that are not well-suited for decking include: Teak, Ipe, Mahogany and other exotic woods.
Which one is the best option?
In the end, paint and staining are great options to refresh your deck for the summer season. However, it's important to ask yourself the key questions about decking that will help you decide which one is best for you. Ask yourself some above mentioned questions and you'll be well on your way to deck refurbishment.
Promain offers a wide selection of high quality deck paints. Check out its complete range of Owerol deck paints at www.promain.co.uk.