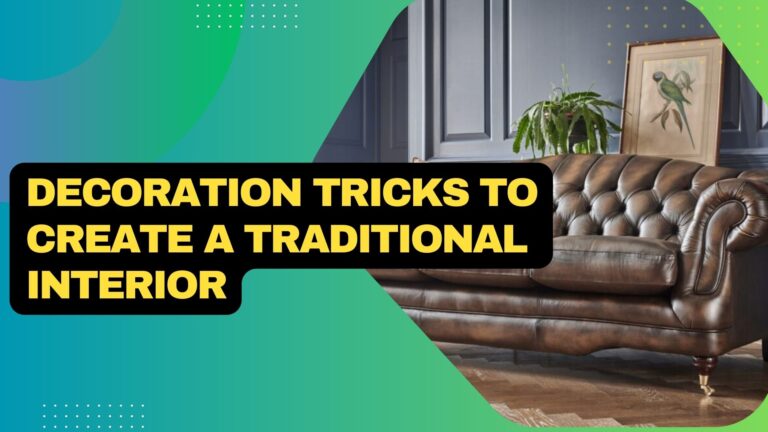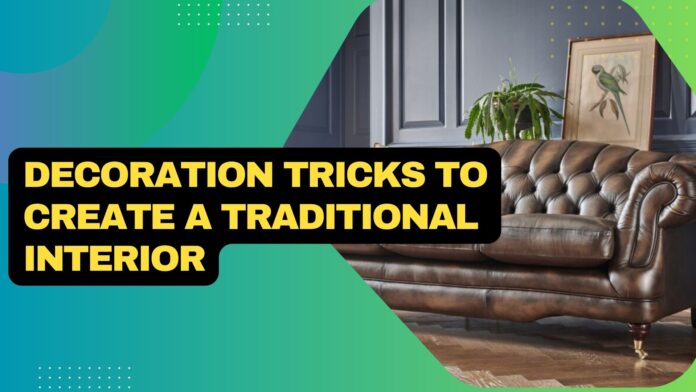 While many people seek to bring a contemporary design to their home's interior with modern installations, trending paint colours, and various smart tech, others want to go retro.
In this guide, we'll explore some of the best decoration tricks for creating a traditional interior space in your home. Let's dive in!
Classic Furniture
Among the best ways of creating a traditional interior is to use classic furniture to bring the past back to life.
Classic furniture you may want to consider include:
Mahogany finishes
Chesterfield sofa
Dark hardwood furniture
Furniture that stands the test of time
Neoclassical chairs
English Regency centre table
Gilded furniture pieces
Whatever you opt for, you'll probably want to opt for sofas and armchairs with different finishes. Using contrast in the right way can provide an eclectic feel that brings the richness of varied styles to create a lively and vibrant traditional interior.
Add Sculptural Ceramics
One approach worth considering is to introduce sculptural ceramics into a traditional interior. This could come in the form of a vignette (i.e., a small space set aside for striking sculptural pieces). This can add a classical flare to the space and really drive home the traditional vibes you're seeking to exude.
Adding Personality to a Traditional Kitchen Interior
For the dining room, you may want to consider mismatching furniture. This can add personality to the space and create a relaxed, less formal experience. It may feel more contemporary but with plenty of traditional touches. The mismatch may not only be in terms of the design/colours but also the time the furniture comes from.
Use of Complementary Fabrics
Adding complementary fabrics can create a beautiful, classical look with a timeless feel. Ideally, you'll want to opt for fabrics that focus on certain colours, however, ideally, the fabrics should range from small (e.g. pillows) to large (e.g. curtains). This look is a great and relatively simple way to decorate an interior by providing a traditional feel.
Calming Colours of Nature
Choosing earthly/natural colours can look great while creating a calming look and feel. Think warm tones like pink, green, violet, tan, blue and yellow. These classic colours can create an inviting, cosy, and stimulating environment; perfect for establishing a traditional interior.
High Quality Flooring
Getting the flooring right is important to maximize the traditional and classic feel. Traditional wood floors may be your preference; however, certain tiled floors can also look the part (e.g., large flagstone tiles). Another approach is to have traditional-styled carpeting fitted.
If you opt for wood floors, you'll probably want to add various patterned rugs to really create that old-timey feel. When choosing the right flooring for your home, it's best to go through a range of options while considering your preferences, budget, and what will look best with other aspects of the interior space.
Hiring an Interior Designer
Unless you develop a specific and concrete vision, you'll probably want to hire an interior designer to work on the exact details of how to make your perfect traditional interior.
When finding the right person for the job, we recommend getting quotes from three professionals before going with whoever offers the best value for money in your mind; this can be determined by weighing up their pricing, levels of experience, online reviews/ratings (if applicable), and simply, how well you get on with them.