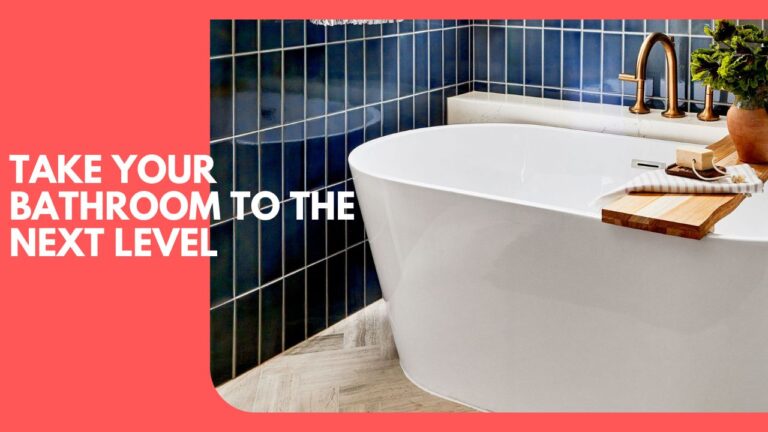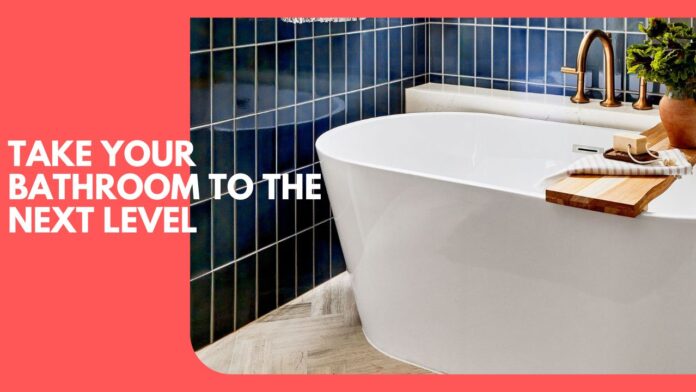 Bathrooms have always been a place where people go to relax and get clean. In the past, bathrooms were often small and inconvenient. However, over the years, bathrooms have become more spacious and comfortable. There are now a variety of different types of bathrooms available, from traditional bathrooms with a bathtub to bathrooms with showers.
The bathroom is where we take a bath or shower and where we do our laundry. It's also where we keep our personal items, such as clothes and toiletries. Because of all this, it's essential to have a comfortable and functional bathroom.
See How You Can Bring Your Bathroom Design to the Next Level
A bathroom where you take care of your hygiene and relax. You should ensure that your bathroom design is top-notch to make using it that much nicer. Here are seven tips to help you elevate your bathroom design:
1. A Color-Changing Shower Head
With all of the different design trends out there, it can be hard to find a bathroom that suits your needs and style. But one way to take your bathroom design to the next level is by investing in a color-changing shower head.
These devices allow you to customize the colors of your water as you shower, which can add a unique touch to your bathroom. You can also choose from various colors, so you can find one that matches your personality and style. If you're looking for an extra bit of flair in your bathroom, a color-changing shower head is a great option to consider.
2. E-Toilets
Bathroom design has come a long way in the past few decades, but there's still plenty of room for improvement. If you want to take your bathroom design to the next level, consider investing in an e-toilet.
E-toilets are self-contained, unmanned, automated toilet pods that can be installed anywhere to provide a more comfortable and efficient experience for the users. They are user-friendly and remotely monitored, which makes them an ideal choice for any home or public place.
These units are becoming increasingly popular due to their sleek design and advanced features. Here are just some of the reasons why you should consider adding one to your bathroom: 
They're compact and easy to install. 

They come with various features, including water-saving options and heated seats. 

They're customizable, so you can personalize them to fit your needs. 

They're eco-friendly, so they conserve energy and help protect the environment.
3. Floating Vanity
Are you tired of your bathroom looking outdated and dated? Well, there's a solution! Floating vanity cabinets can transform your bathroom into a modern oasis. Not only are they visually appealing, but they also come with tons of features that will make your life easier. Some of the reasons why you should consider installing a floating vanity in your bathroom are: 
They're Easy to Install:

Most floating vanities are easy to install. All you need are some basic tools and some clever installation techniques. You won't have to spend hours figuring out how to put it together or struggling with tricky screws. 

They're Functional and Versatile:

Floating vanities come in all shapes and sizes, so you can find one that perfectly fits your needs and style. Plus, they're not only great looking but also perfect for bathrooms with limited space.
4. A Bathtub Pillow
Adding a bathtub pillow to your bathroom is the perfect way to take your space to the next level. This unique addition can transform a boring bathroom into something that is both comfortable and stylish.
Not only will a bathtub pillow add some extra comfort, but it can also increase the value of your home. Whether you're looking for something to help you relax after a long day or want to make your bathroom more inviting, a bathtub pillow is a great option.
5. A waterproof notepad
Do you ever forget your brilliant shower thoughts? Well, with a waterproof notepad by your side, you'll never have to worry about forgetting anything again! This handy little item is designed to help you take your bathroom to the next level.
Not only can you jot down notes during your shower, but you can also use it as a place to keep track of what needs to be done in the bathroom later on. By having this notepad available, you'll never have to worry about being overwhelmed when it comes to taking care of your bathroom. Who knows? You might even start taking more baths and showers because of it!
6. Use Wallpapers
Do you have a bathroom that could use a little TLC? Do you want to spruce it up and make it look amazing? If so, then you need to take your bathroom to the next level by using wallpaper! Wallpapers can help give your bathroom an updated look and are also easy to install. You can find many different types of wallpaper that will work well with your bathroom.
Choose a wallpaper that complements the décor of your bathroom. For example, if you have light colors in your bathroom, go for dark-colored wallpaper. If you have dark colors in your bathroom, go for light-colored wallpaper. And lastly, consider the size of the wall where you plan to put the wallpaper.
7. A Gorgeous Shower Curtain
Adding a beautiful shower curtain to your bathroom can make a huge difference in the look and feel of the space. It is a great way to add personality and flair to your space and can also help create a relaxing environment.
There are many different types of shower curtains available, so you can find one that perfectly suits your needs. Some of the most popular options include chenille curtains, tie-dye curtains, and flowered curtains. You can also choose to buy a shower curtain set, in which case you will receive two or more curtain panels.
There are many different reasons why you may want to purchase a new shower curtain. Some people simply want something new and exciting to look at, while others may want to improve their bathroom's overall atmosphere. Whatever your reason for wanting one, there is sure to be a lovely option available that meets your needs.
Conclusion!
If you're looking for ways to spruce up your bathroom without spending a fortune, consider adding one or more of these bathroom furnishings. Whether you're looking for a new look or just want to upgrade your current setup, these items will help you get there. They won't break the bank and might just make your bathroom feel like a whole new place.