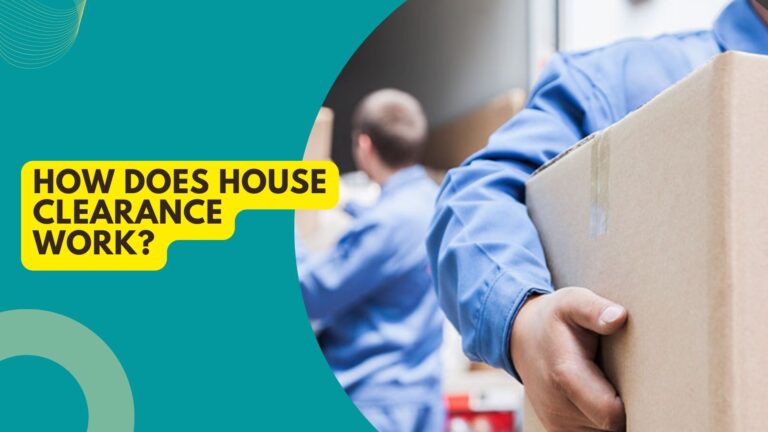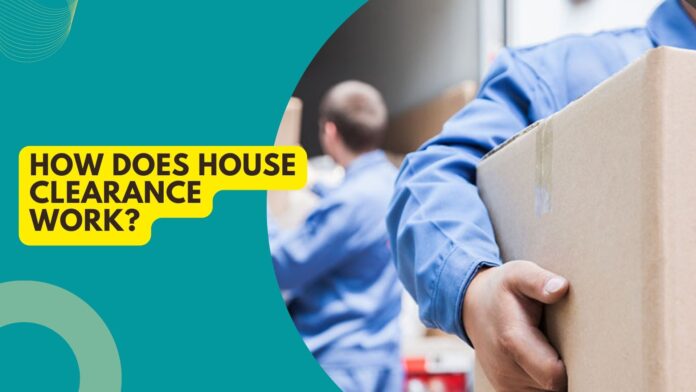 There are many different ways to go about clearing your house. There are different companies that specialise in this type of service. Whether you need to clear a specific room or area of your space, a house clearance service can take care of it. They will even recycle items that are of no use to you, or donate them to charities. 
Disposal of Items
When it comes to how house clearance works, there are a few things to keep in mind. First, hire a company that is licenced to move your things. This way, you can be sure they will donate or recycle things the right way. You'll also know that your things won't be thrown away. If the company you hire doesn't have a licence, you could be fined if they get rid of things in the wrong way.
Next, you should decide what you want to keep and what you want to throw away. You can keep things you love or give them to people who need them. You can also choose to give away or sell things you no longer need. Last, you'll have to figure out how to get rid of dangerous materials. If you don't know how to get rid of these things the right way, you can call your local facility for recycling household waste to find out more.
Cost
How much it costs to clean out a house depends on a number of things. One is the size of your home and how much needs to be taken away. Clearing out bigger properties will take more time. The type of things you want to get rid of from your home is another thing that affects the price. It will cost more to get rid of heavy things than light ones.
You can either clear the land yourself or hire someone to do it for you. But it's not a good idea to go with the cheapest option. You should know exactly what you are paying for. Some professionals will charge more if your space is hard to work with. In these situations, it is better to pay a little more for a professional so that your things don't get broken.
To hire a professional, you should first call a house clearance company and ask how much it will cost. Some will be able to give you a quote over the phone, while others will need to come to your house. After you get a quote, you can schedule a time to have the clearance done. Then, they will get rid of the things they don't need in a responsible way.
By getting several quotes, you can get a rough idea of how much a house clearance service will cost. Some companies charge per van load, while others figure out how much they'll need to charge based on the number of rooms and how much trash needs to be taken away. We already said that some will want to see the house before giving a quote.
Time
How long it takes to clean out your house will depend on how big it is and how many people you have to help you. As a general rule, you should plan to spend about half a day in each room. It can be hard to figure out what to keep. To make it easier, you can put a different coloured sticker on each item to show if it should be kept or given away. Also, you can put together items that are electrical or dangerous to throw away in a different way.
A house clearance is the process of getting rid of things that don't belong on a property. It can be anything from a few big things to a whole house. The process may take longer than expected, especially if the items are important to the person doing the cleaning. It is, however, a necessary step in the process of selling a house.
It's important to schedule the house clearing service at least two to three days in advance. This lets you work with them and get ready mentally. Also, setting up the service early will give them time to get ready for the job. If you clear out your house well, it will be easy and stress-free to sell your home.
Charity Shops
There are a variety of ways in which you can help a charity shop with your house clearance. Some of them accept furniture, others accept general household items, while others specialise in bulky items. You can also donate food tins or clothing. Some charities can take both good and damaged clothes, and some of them even take bedding for animals.
Landfill
When you're trying to de-clutter your home, you might need a house clearance service to get rid of unwanted items. While many people do the work themselves or hire skips, hiring a professional service is the easiest way to get rid of the waste safely. It's important to note that if you're doing the work yourself, most of the waste will go to landfill unless you have the time to sort through it all and dispose of it properly, so you'll want to do your research and hire a professional company to take care of it.