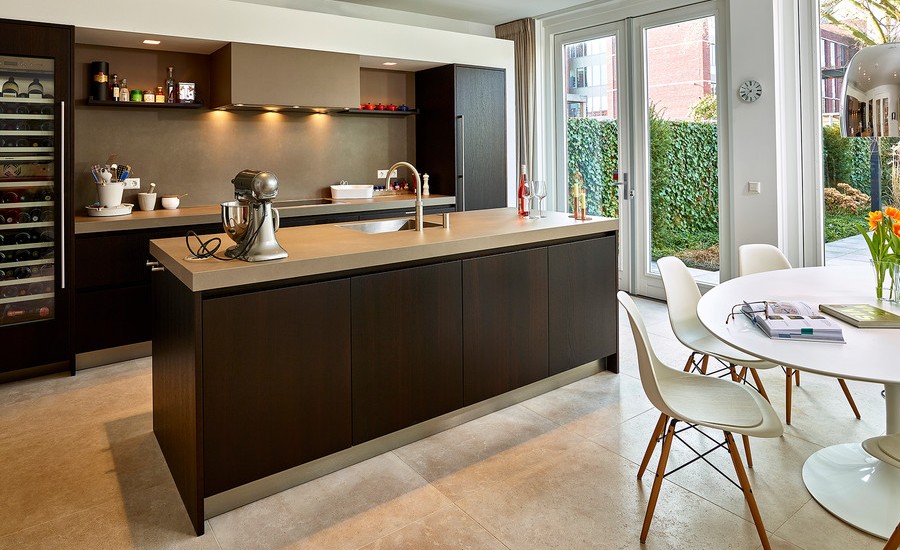 The kitchen is the most important and active part of the home. Normally women spend more time in the kitchen to prepare delicious food for family members. From morning to evening this area is the busiest one so let's design your kitchen in such unique which gives you functionality and appealing ambiance whenever the family dines together.
Kitchen remodeling seems to add ease and value to the home.Today we are showcasing the top 10 kitchen design of 2017 which is trending according to the interior designers nationwide, these are the most searched and shared kitchen trends and they include high-tech additions, check out "The Top 10 Kitchens Of 2017". From taking a look at some of the best kitchens of 2017, you may be able to take some inspiration and apply this to yours when you start the remodeling process. With that being said, if this is something you are still considering, you could always get in touch with a kitchen remodeling contractor to discuss it further, as this could help you make an easier decision when it comes to your kitchen. Professionals like these aren't there for no reason!
Enjoy!
Top 10 Kitchens Of 2017
Asian Kitchen Design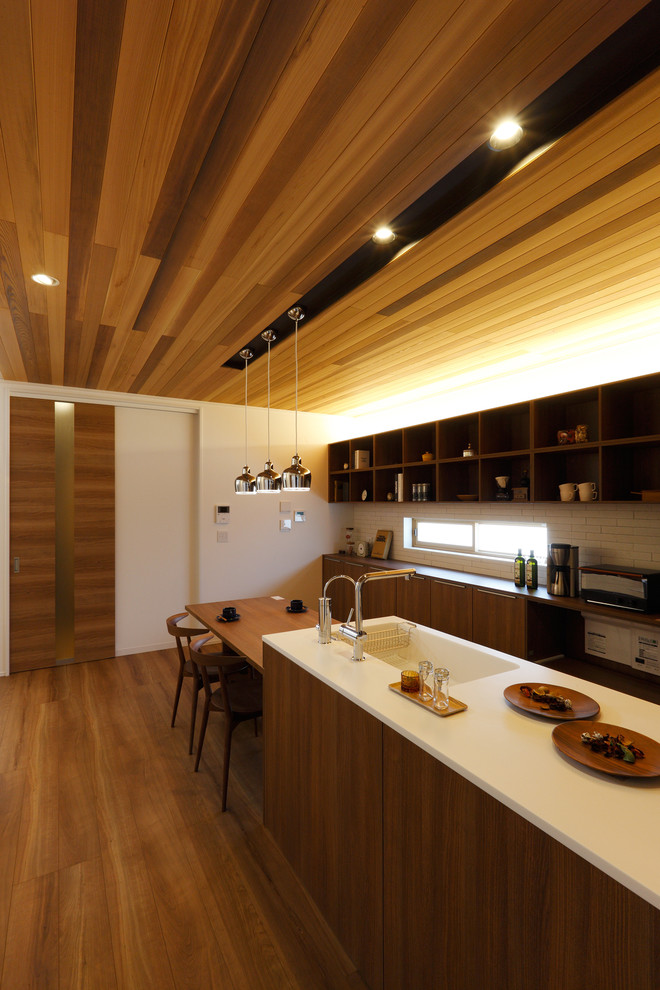 This sleek Zen galley kitchen design is impeccable with an integrated sink, flat-panel cabinets, medium tone wood cabinets, white backsplash, medium tone hardwood floors with wood floor refinishing and minimalist design.
Beach Style Kitchen Design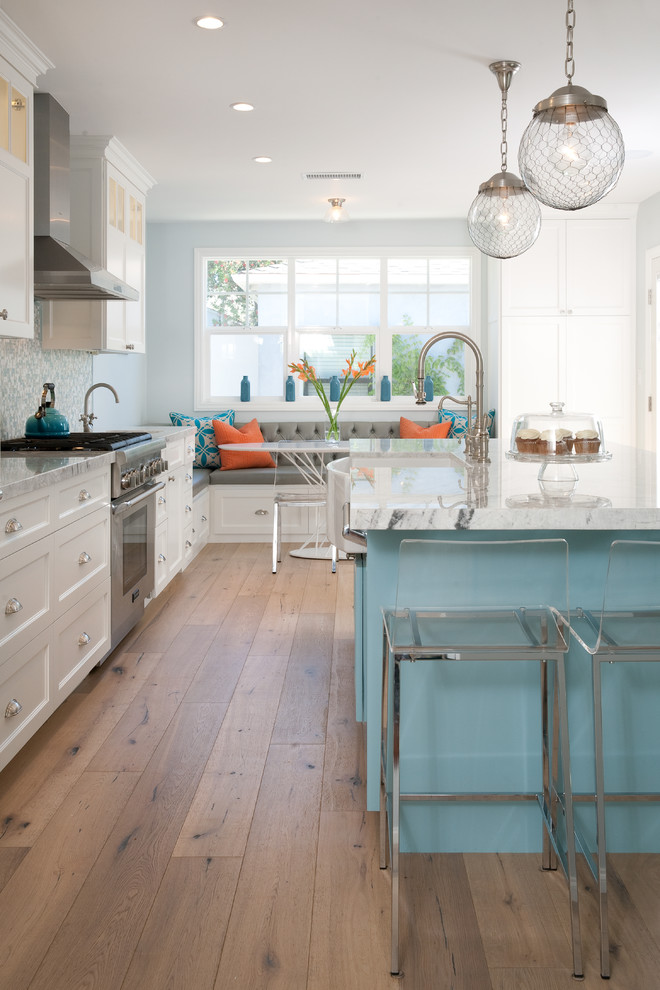 This beach style large l shaped kitchen with smart design including shaker cabinets, blue backsplash, stainless steel appliances and amazing accessories it looks effortlessly clean.
Contemporary Kitchen Design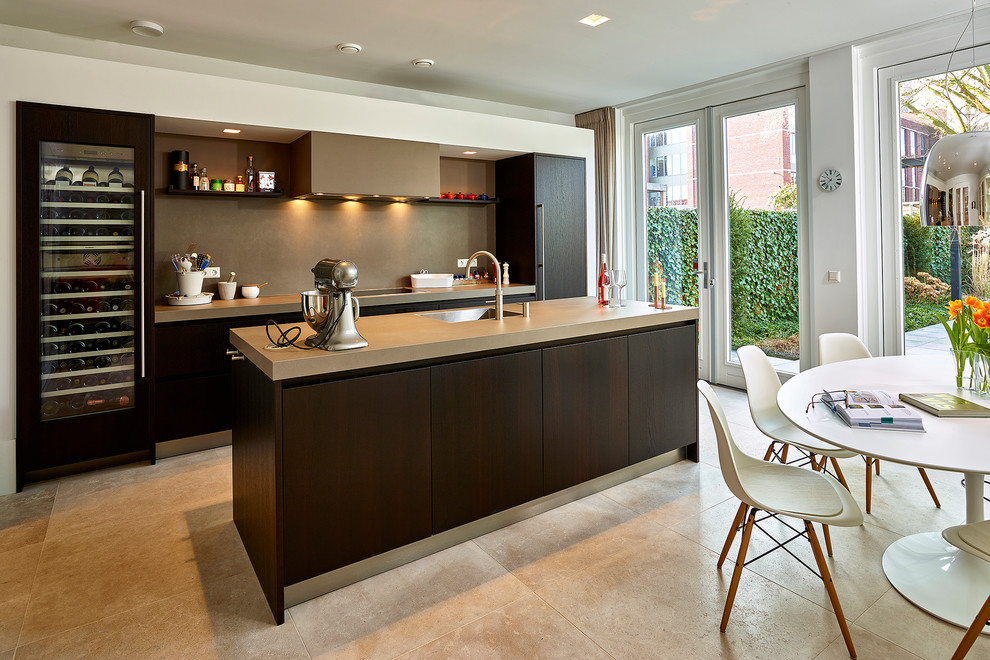 We love this expansive trendy galley kitchen in a combination of flat wood kitchen cabinet matched with the depth and cozy feel of the solid surface countertops.
Eclectic Kitchen Design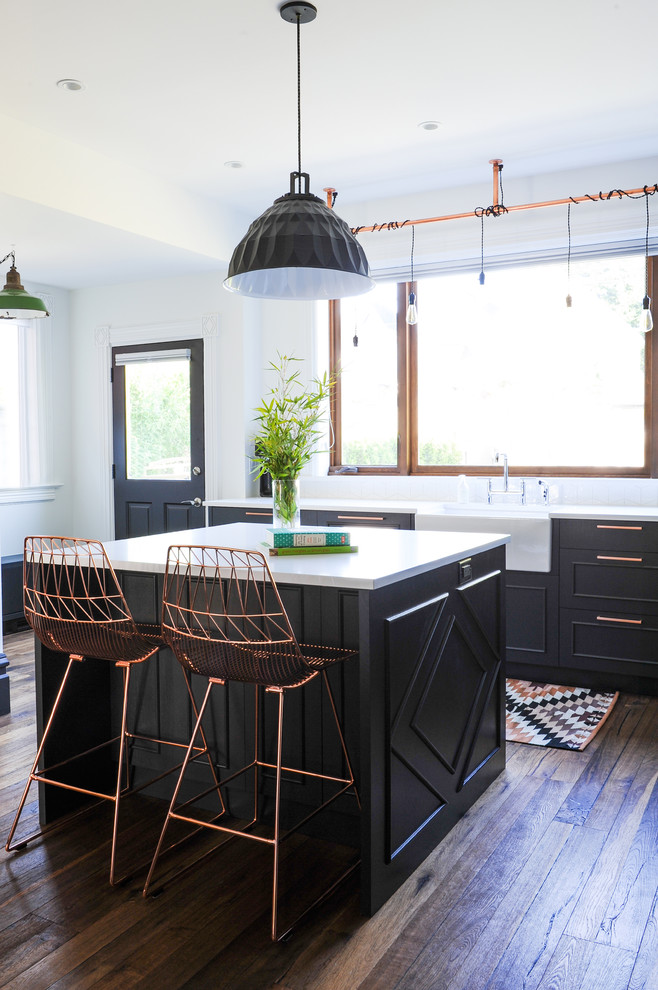 The dark brown hardwood floor strikes through the overall white and black color scheme with a farmhouse sink, black cabinets and the most important copper based chairs and cabinet handle.
Industrial Kitchen Design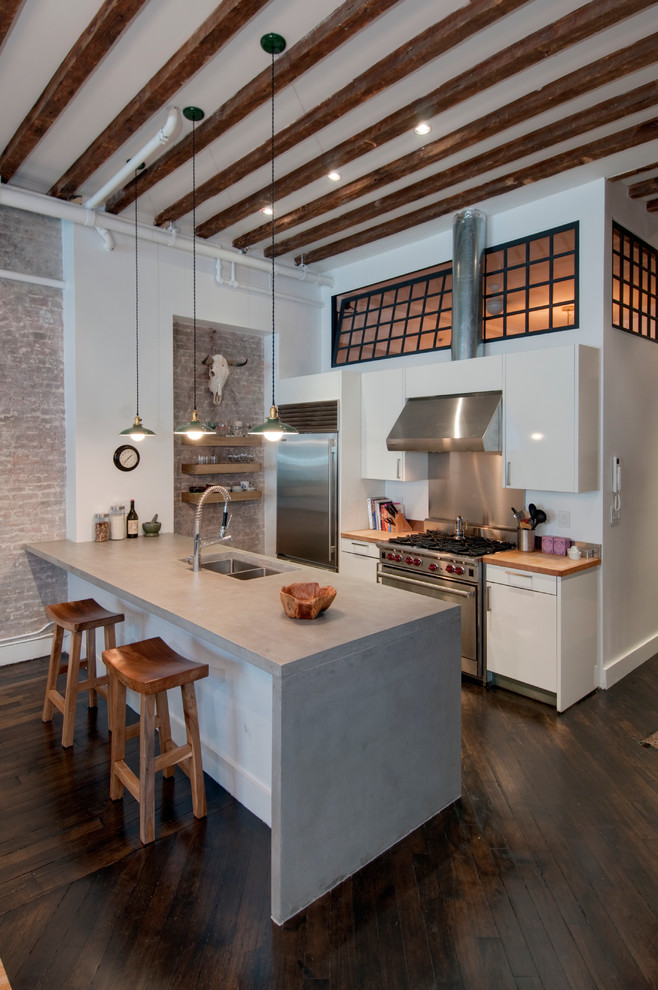 This Industrial galley kitchen looks extremely bold and rustic, mostly because of the tall ceiling with wooden beams.
Mediterranean Kitchen Design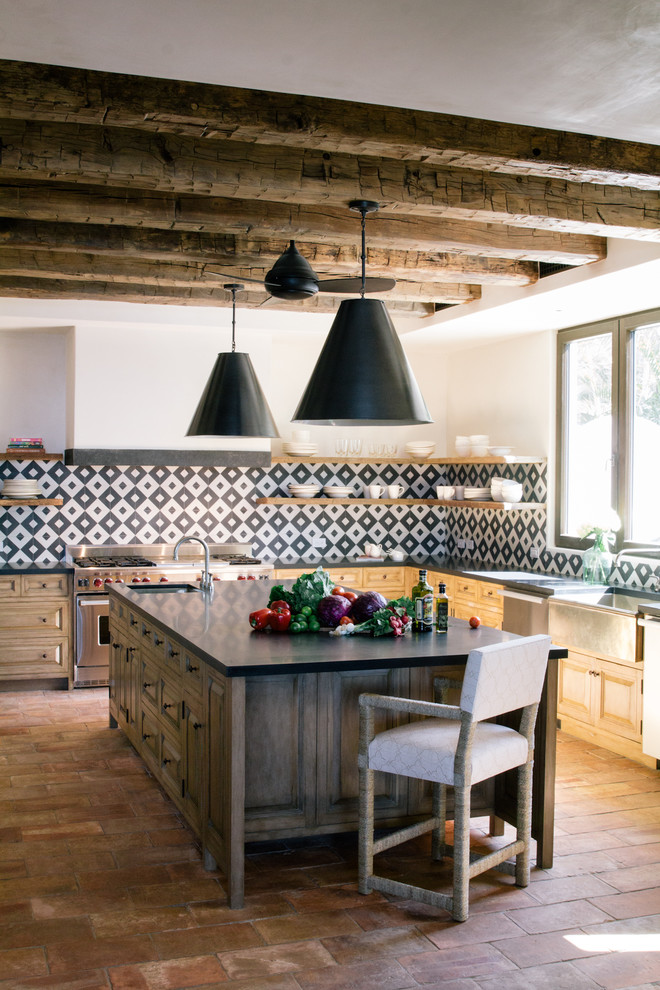 We love this Mediterranean l-shaped open concept kitchen design with a farmhouse sink, multicolored backsplash, and pink floors creates a cozy and warm appearance.
Modern Kitchen Design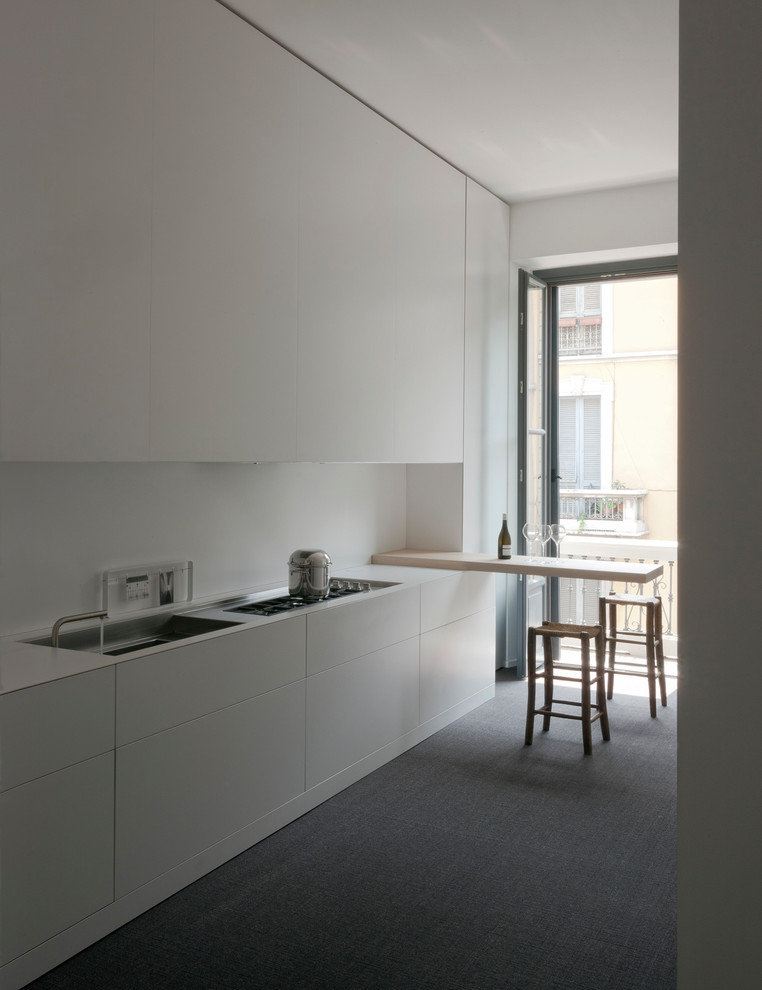 This modern mid-sized single-wall enclosed kitchen with a single-bowl sink, flat-panel cabinets, white cabinets and eat-in space contributes superbly modern and bright kitchen.
Rustic Kitchen Design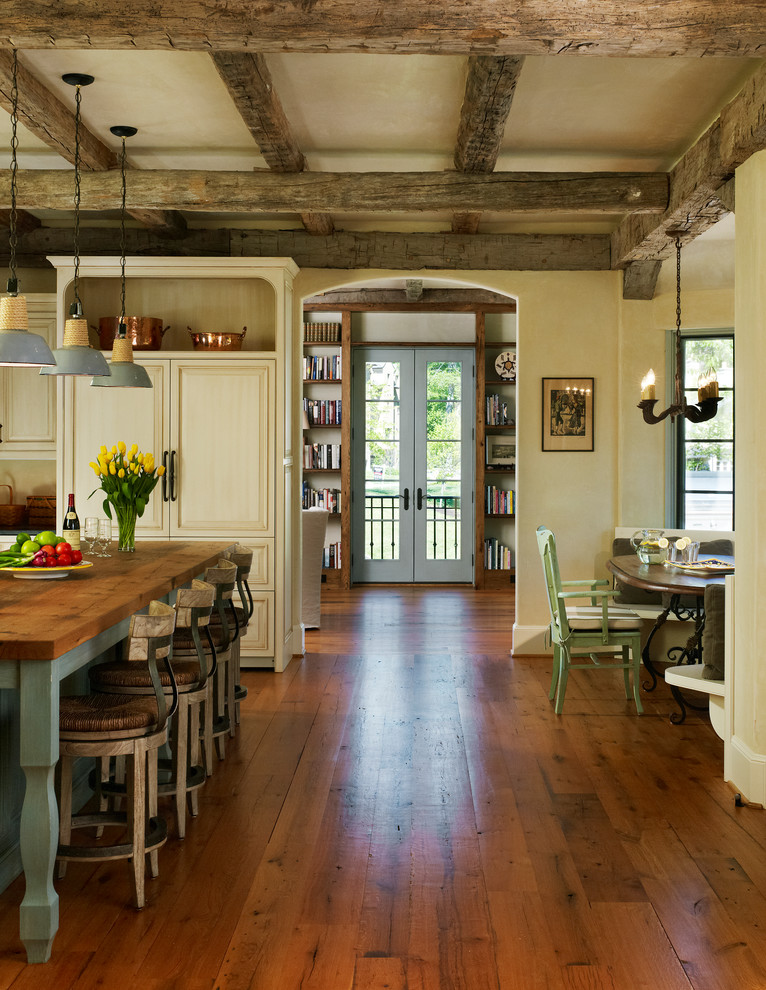 Rustic eat-in kitchen with wood countertops, paneled appliances, and brown floor adds pinch of warmth to space and the wooden dining table strikes through the calm overall appearance.
Shabby-Chic Style Kitchen Design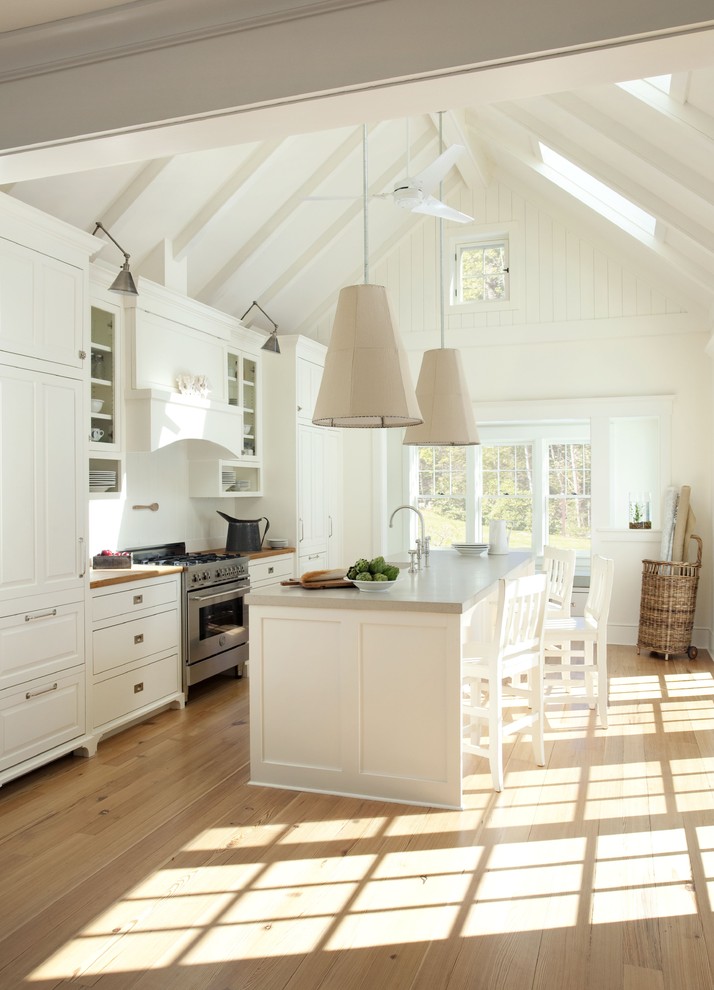 The shabby chic style kitchen is a perfect example how can you make a rustic break through in a sleek kitchen.
Traditional Kitchen Design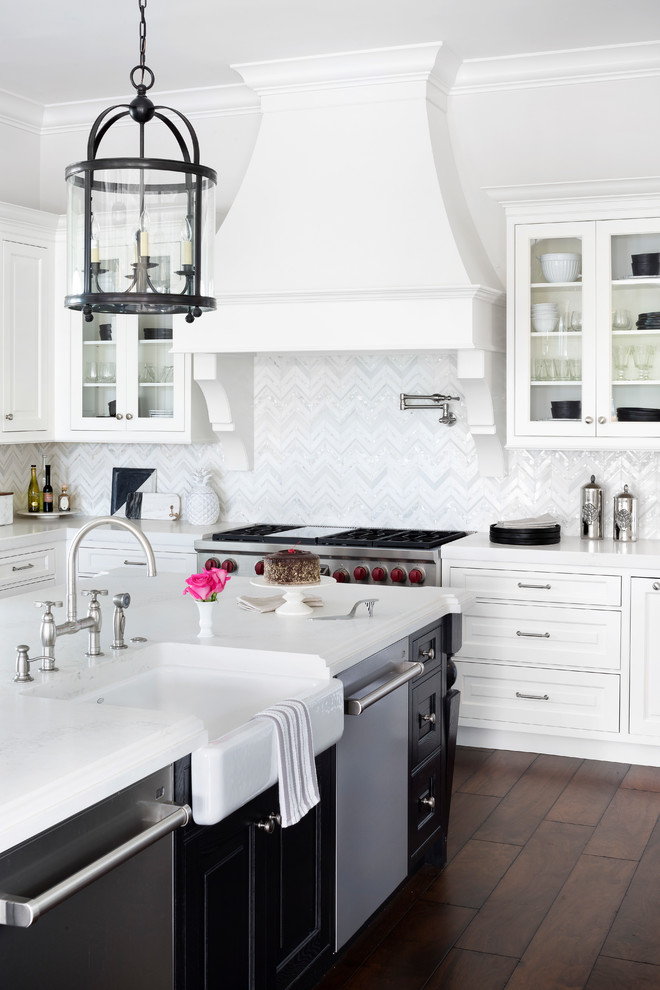 This is truly a really bright color scheme with a dazzling traditional appearance. The L-shaped kitchen with white cabinets and stainless steel appliances and dark hardwood floors resulting stunning traditional kitchen.