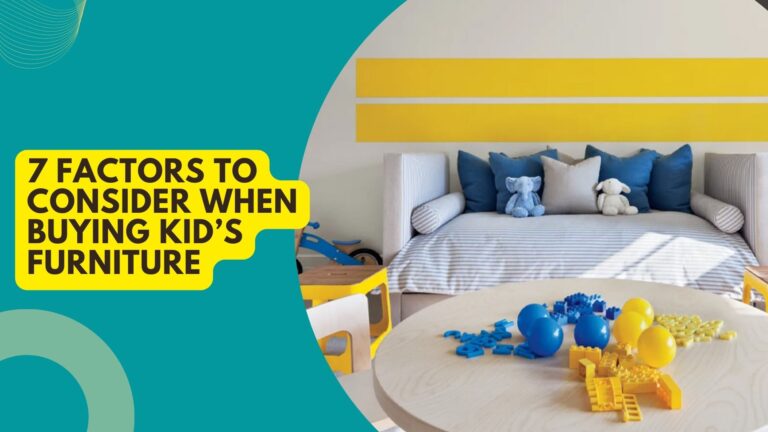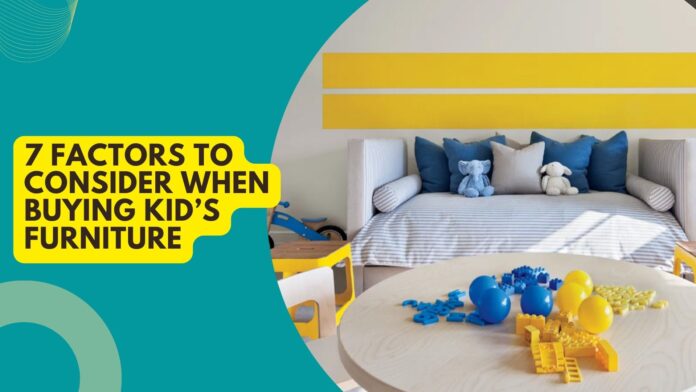 Kid's furniture is usually colorful, innovative, and attractive. As a parent planning to buy furniture for your children, you might be overwhelmed by all the different designs available – but we're here to help.
Here are seven key factors to consider when buying furniture for your little ones.
1. Quality
This is one of the most important factors to consider when buying furniture for your children. You don't want to buy items that will fall apart after a few weeks or months. Consider importing – high-quality kid's furniture in New Zealand is built to last and resist the little scratches and stains that come with kids.
Ensure the items are made of quality material and strong enough to hold your children's weight as they grow. Durable furniture can help you save money down the road as it won't need frequent repairs.
2. Safety
Safety features are vital when buying children's furniture. As you well know, children love to jump on beds or run around them. Therefore, it's essential to ensure that the tables, beds, and chairs in a child's room won't hurt them if they accidentally bump into them.
Look out for furniture that doesn't have sharp edges or slick surfaces. Railings can do wonders in making the bed safe, so think about investing in them. The bed should also not be too high.
3. Dimensions
The size and shape of the furniture are also crucial. Small furniture that they can climb on safely is preferable for children. When selecting tables, avoid choosing a desk with sharp corners to ensure your child will be safe even when playing and running around it. The chairs must also be the right height so children can use them comfortably.
4. Style
Regarding the design, theme, and color of the furniture, as with clothes, it's best to bring your child along to buy the stuff so they can pick the design they like. You can help them make the final decision.
Furniture makers create many creative designs these days, especially children's beds. As a parent, you may be confused about which style to choose, but your child can help you narrow down your choices if they are old enough.
5. Flexibility
Children grow up so fast. For this reason, it's important to find a versatile piece of kid's furniture that they'll love for many years. You can also buy multifunctional furniture that you can use for more than one purpose from the moment you bring it home from the store. For example, a chest of drawers can double as a play table.
6. Functionality
Only buy the items that your child needs and will use frequently. Before shopping for the table or bed, ask yourself – which items will your child need? Make a list. Ensure that besides being functional, the furniture you buy goes well with the child's bedroom design and theme. Since children grow fast, you can buy a big bed they will use as they grow.
7. Age and Number of Children
How old is your child? Children of different ages need different kinds of furniture, so it's essential to consider it when buying them. Buying age-appropriate chairs, beds, and chairs will ensure your child can sit comfortably or climb the bed easily. If you have several children, purchasing a bunk bed would make more sense since it will save you space and money.
Wrapping Up
Buying children's furniture can be daunting for most parents, but if you consider these factors, you will find the right chairs, tables, and beds for your kids in no time.