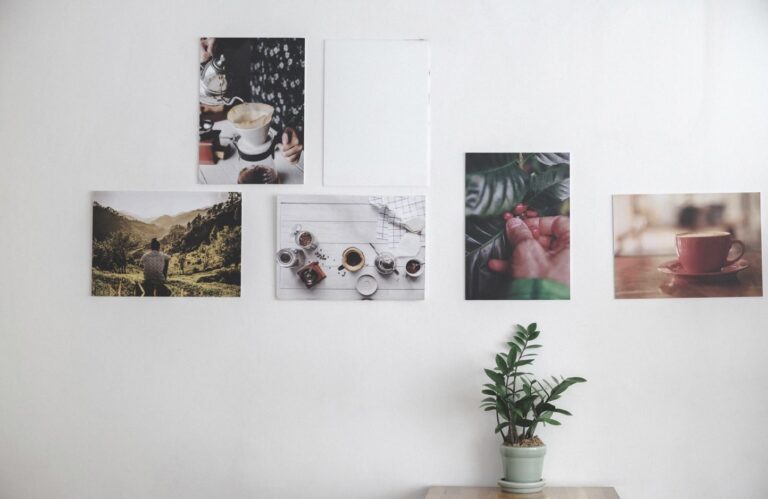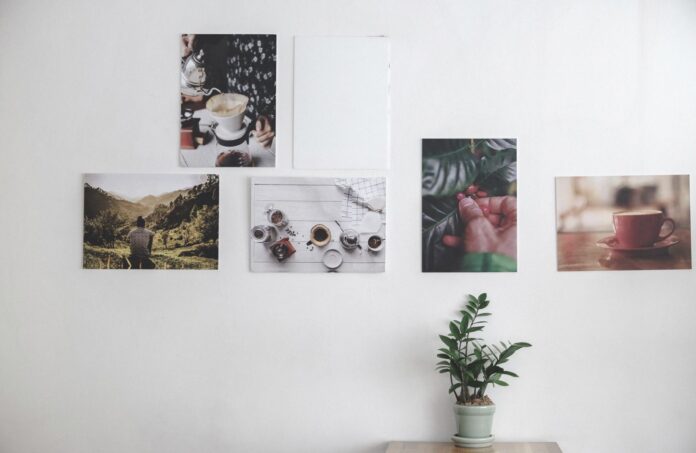 Canvas prints are an easy way how to bring more personality into your home. Using canvases you can display your favorite hobbies, art, loved ones, and anything else you desire. It is easy to get canvas – either from a seller or by printing your own designs from a print on demand supplier. Keep reading to learn fun and interesting ways, how to decorate your home with canvas prints!
Experiment with size
Canvases come in many sizes. A few popular sizes for a square canvas to mention are 8×8 inch which is one of the smallest canvas sizes, 18×18 inch, 30×30 inch, and of course the biggest of them all – 47×47 inch. But there are of course canvas sizes in between as well, you can surely choose the best size for your home and the designated space! 
You can also order canvas in custom sizes or in different shapes, for example, instead of a square you can get a rectangle. If you choose a rectangle shape, the biggest size you can get for one side is 60 inches.
As you can imagine, the size of a canvas also changes the feel it has. A big canvas has a spectacular feeling. It is an art piece that will look amazing in bigger rooms, for example, over the couch in the living room or over the bed in the bedroom. Big-size canvas doesn't need anything else added to them, let the art speak for itself. It will be bold and a statement.
If you are thinking about what kind of art is appropriate for a big canvas, it can be anything. Whatever you want to highlight or what perfectly goes into your home interior. It can be a family print, a graphic illustration, a nature photo, or an abstract image.
Smaller canvases, on the other hand, are fun to spread around the house. They are less conspicuous and can be a fun decor element that surprises and makes you smile. Very popular sizes for canvas prints are pictures that are close to the paper sizes, for example, A4 or A3. Prints in these sizes will look good as a part of a gallery wall or on their own. They are big enough to be a statement but small enough to not take up the whole wall.
Decorate shelves
Not feeling like putting art on the walls? No worries, use your shelves! Canvas print on shelves will make any room feel intentionally decorated and will add a fun twist.
You can create a whole shelf dedicated just to canvas prints or add a canvas print on a shelf here and there. If you are going for a whole shelf with canvas prints a great idea is to keep them all in one color scheme and maybe even go for one theme, for example, cars. But definitely choose different sizes and shapes for canvas. It will give your gallery shelf a dimension and will make it look creative and well-designed.
If you don't have a shelf to spare just for canvas prints, that's also fine! Shelves are for storage in the first place and they need to be used for it. However, to make a shelf more intentional and decorated, you can definitely spare some space for a small canvas print. Nothing makes a shelf feel more put together as a decor element, that goes well with the room interior but that isn't necessarily a storage solution. And canvas print for that purpose is perfect.
Frame or not to frame?
You can get framed canvas or go bare and choose a canvas without a frame. It all depends on the look you want to achieve. A frame will give a canvas more definition and make the canvas pop out on the wall more. Also, there are a variety of frames to choose from, so the frames can also be very different and create a different feel. You can get framed canvas without the wooden frame on which the canvas is stretched on – in that case, the canvas will have a more flat appearance.
However, if you enjoy a little bit of protrusion, not framed canvas will be a good choice for you. Canvas without a frame will have a soft look that will perfectly complement your interior without drawing too much attention. Usually, the stretched fabric also has a print on it, so the canvas has a 3D feel and continuous design. You can get not framed canvas stretched on the wood frame or without one.
Gallery wall (living room, bedroom, hallway, bathroom)
If you are thinking about creating a gallery wall, do it! It is always a good idea. There are so many different approaches how to make a good gallery wall. Here are some tips:
Choose a theme. Always a fun idea is to go for a theme, for example, an animal gallery wall, nature gallery wall, or shoe gallery wall. It is always interesting to look at different things that are from the same theme but that don't look alike. To make it look coherent, think of a few colors, that have to be in all of the prints so the wall looks harmonious.
Pick a color scheme. If you are not a fan of a theme, definitely go for a color scheme. It can be a classic black and white gallery wall or something more daring like a red and blue gallery wall, or something in the middle, for example, a pastel gallery wall. A color scheme of some kind for the gallery wall is a must to make the wall look put together and designed.
Sizes, frames, and other elements. Be sure to experiment with a gallery wall! Choose canvas prints with frames and without frames, supplement canvas with photo prints, and other objects like hats, wall hangings, etc. Make the gallery wall diverse in all the ways possible, but always think about a few elements that will bring the whole gallery wall together.
Placement. The gallery wall will look great in any room in your house. A very obvious choice is a stairwell or living room. A gallery wall in the bedroom can also be a great accent and a gallery wall in the bathroom will definitely have a surprise element to it.
Seasonal canvases
Another fun way how to incorporate canvas into your home decor is to use them as an inexpensive way how to decorate your house according to season. You can have a dedicated space that you usually change up depending on the season. A great place for it is an atrium, hallway, or fireplace. Alongside other seasonal decors, have a canvas print that reflects the season! For summer it can be a field of flowers, in autumn – falling leaves, in winter – a homey house in a snowstorm, and in spring – some spring flowers.
Conclusion!
Canvases are a great way how to add the final touches to a home. A piece that will tie everything together and add to a coherent interior design. If you are thinking about ordering canvas, make sure you check out printseekers.com ! They are a print on demand supplier that specializes in canvas prints. They offer different sizes and fabrics, they work fast and have a good quality product. Happy decorating!