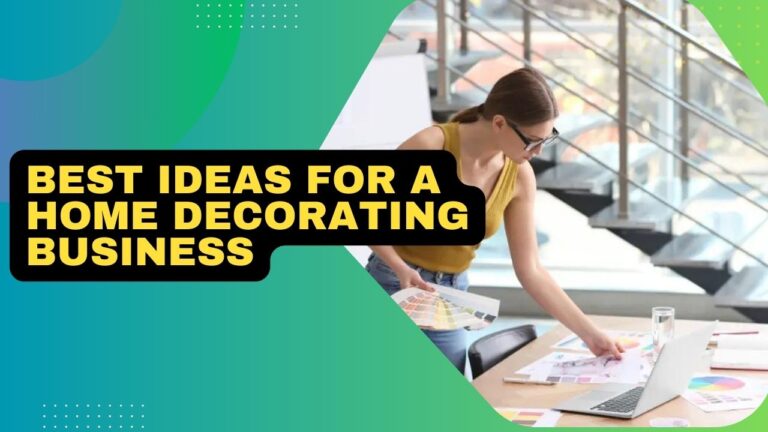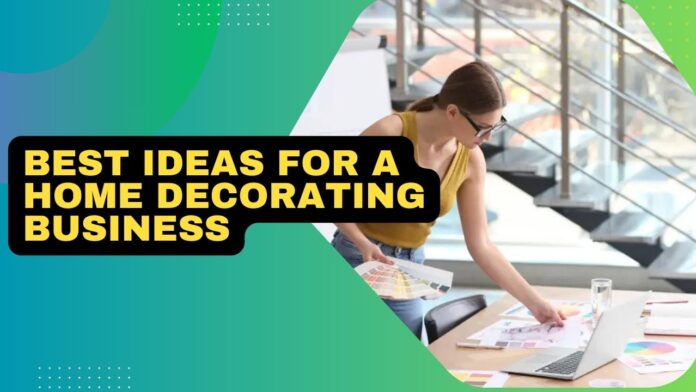 If you're passionate about your own home décor and have some creative talents, home decorating offers several business opportunities that can be very lucrative. The U.S. home décor industry is worth nearly $200 billion, so there's money to be made by putting your passion to work. You can also have fun and reap the rewards of transforming homes into aesthetically pleasing showcases.
Here we've summarized some of the best ideas for a home decorating business that may spark your interest.
Interior Design
The most obvious choice in home decorating is an interior design business. It takes next to no money to start since there's no inventory to purchase. You'll act as a consultant, learning about your clients' tastes and creating designs for single rooms or even their entire house. Then you get to shopping, selecting all the necessary items to build the design.  The U.S. interior design industry has been booming for a decade, now worth more than $25 billion, so clearly many people seek the services of interior designers.
Generally, interior designers charge between $100 and $200 an hour, with the average design project costing around $5,000. That's a great income, and you can run your business from home with no need for an office.
Home Decor Store
A home décor store, whether online or in a physical space, can be very profitable. As mentioned earlier, home décor is a $200 billion industry since every home in the world has some form of home décor. You could specialize in certain types of décor, such as wall art, pottery, or lamps, or you could offer a wide variety of items. If you decide to sell online, you could even offer it as a dropshipping model, which would require very little money to start. Dropshipping means that when you get an order from a customer, you place the order with the manufacturer or supplier, who then ships the items directly to the customer. That means no inventory to purchase or hold!
It takes time for an online home décor store to gain traction and there's much competition on the web, so alternatively you could start a brick-and-mortar home décor store. It would take much more capital to get started, but it's easier to get traffic in your local market.
Upcycled Furniture
If you're creative and skilled with your hands, upcycled furniture is a great option. Many people are looking to buy secondhand or upcycled items, particularly furniture, to reduce their environmental footprint. And what fun would it be to bring old items back to life!  You don't even have to find old furniture – you can find interesting items that can be made into furniture, like a wagon wheel that you turn into a table.  If you do some hunting at flea markets, garage sales, or estate sales, you'll no doubt find some unique items that could use your touch.
Selling online would be a challenge since you'd have to deal with shipping, but alternatively, you could open a store or just sell your items locally using sites like Facebook Marketplace or an app like OfferUp.
Remodeling
If you're handy, you could start a remodeling business, helping people transform their kitchens, bathrooms, and floors. The remodeling industry is worth $110 billion, with projects of all kinds coming in at high price tags. And if you're not handy, it's still a business that you can get into. You can hire subcontractors to do various projects while you just manage your estimates and customers. You could even help clients with design as they make their cabinet, flooring, and color choices.
If you're really ambitious and you have the skills, you could even combine your remodeling business with an interior design business, helping people do a complete home makeover. That kind of business would be a serious moneymaker!
Wall Murals
If you're a skilled artist, painting wall murals could be a great full-time business or a side hustle. Many people put wall murals in their baby or child's room, and some even like a wall mural in their living room. Businesses could also be customers, adding a beautiful mural accent to the interior or exterior of their business. Prices for wall murals are generally $10 to $20 per square foot of wall space but could be even higher for more complex designs. You definitely have to be a great painter, but what a fun job! You might even work your way up to painting murals on the sides of buildings.
In any case, once you build a portfolio of work, you could find yourself quite busy. 
Candles
Nothing adds ambiance to a room like candles, and candles are easy to make at home. You need some equipment, but you can probably get what you need for under $1,000. It's a business you can get creative with, designing and making unique candle designs and scents that will stand out. You can sell your candles online or at local markets. If your designs take off, you could later partner with a white label manufacturer to produce your candle designs on a larger scale under your own brand name. You could even start a store eventually like Yankee Candle and have locations all over the country.
Throw Pillows
If you have sewing skills, designer throw pillows are a creative option. Throw pillows always add a pleasing pop of color or design to any room and have grown more popular in recent years. In fact, throw pillows have become their own industry, with the decorative cushions, pillows, and blankets market worth more than $5 billion. You could experiment with different fabrics and design techniques to create unique pillows that will really stand out. You could even use sustainable fabrics so that you could market your pillows as an eco-friendly option.
In Closing
Hopefully, one of these ideas appeals to you, or maybe you've come up with your own. Either way, home decorating offers a host of opportunities for creative entrepreneurs. Your best bet is to follow your passion and do what you love. You'll be excited to get up every day and get to work!