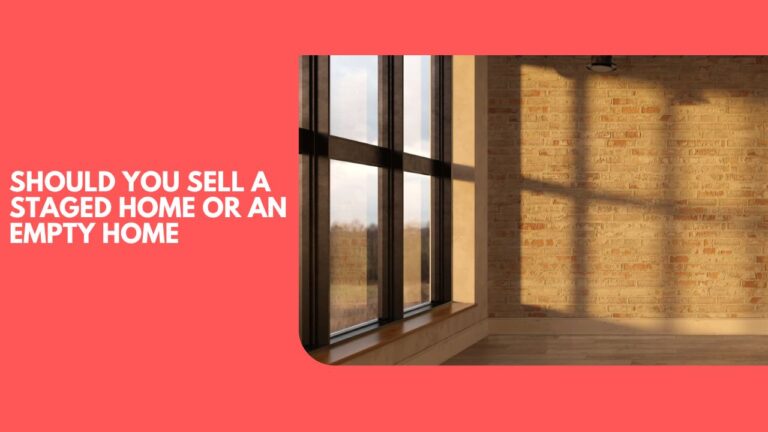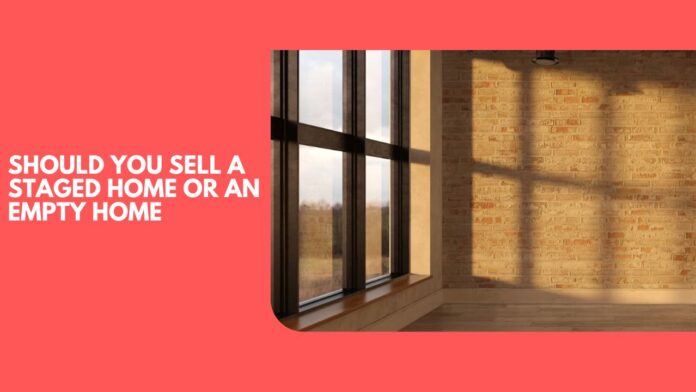 A staged home is a setup laid to attract homebuyers. This means adding a type of furniture, decoration, or anything else that would make the space more appealing. For some buyers, a staged home is easier to conceptualize. Moreover, it also makes you look like you have made an effort to sell the property.
Selling a Staged Home
Before you put the "for sale" board in front of a property, clear your mind of the crucial question of whether or not to stage it. There are many reasons why you should go with home staging. And here are some of the pros and cons of your decision.
Advantages
1.Adds Appeal
Images speak louder than words, and listing photos are living proof! A proper listing photo needs a staged home to attract the buyer's attention. It becomes relatively easier to sell a staged home since the furniture, decoration, and general homeliness give your buyers a feeling of warmth.
2. It makes visualization easier.
Another significant advantage of a staged property is that it helps your homebuyers envision themselves in the property and makes them comfortable. A staged home with comfortable sofas, perfect lighting, and beautiful mirrors radiates warmth and creates an inviting experience.
If you are thinking of renovating the house, staging the property to visualize the home design and build can be a very efficient way to avoid frequent revisions. This can turn out to be very cost-effective while making sure you get exactly what you envision.
3. It Helps You Stand Out in the Market.
Real estate is one of the most competitive industries. To survive here, you must ensure you deliver more than what's expected of you. A staged home gives your listings an attractive appeal. Posting a staged home listing online will grab more eyeballs and make you stand out compared to an empty home.
Disadvantages
1. It takes time and money.
One of the biggest cons of real home staging is the extra time, effort, and money it takes. Depending on what is done to stage the home, the cost varies. But generally, it's never cheap. However, virtual staging overcomes this disadvantage and makes the process of staging a home inexpensive and time-saving!
Unlike the traditional staging process, where everything needs to happen physically, virtually staging a house requires you to do everything online. You can make your listing look appealing by editing the home digitally and presenting it to the homebuyer online. This takes away the extra time, effort, and money required.
Selling an Empty Home
As you try to sell an empty property, you will realize there are several pros and cons attached to it. Let's explore them in detail.
Advantages
1.Buyers can easily imagine themselves
Many homebuyers find it easier to envision their lifestyle in an empty space rather than in an occupied or staged home.
2. You Won't Find Staging Attractive
One big issue with staging homes is that it appeals to most buyers but becomes too generic for one group of people. Some may even get turned off if the staging is not done well. Presenting a vacant or empty home to such buyers is better. Moreover, a clutter-free home is always great for sales!
Disadvantages
1. They feel empty.
An empty property is void of warmth. It may even come across as cold and unwelcoming to many buyers.
2.May Signal Urgency
Another con of selling an empty property is the possibility of buyers perceiving the home as having less market value because the seller is desperate to get rid of it.
3.Easily observable flaws.
Lastly, the reality of selling an empty property is that every flaw will be visible to the naked eye. Everything can come into view and be the reason behind a buyer's rejection, from minor scratches to major damage.
Staged vs Empty: What the Figures Say
According to a study, a staged home spends 73% less time on the market than an empty listing. Moreover, a National Association of Realtors survey suggests that 82% of real estate agents believe staging makes the home buying process easier for them to visualize. The pandemic has also enhanced people's liking of virtual tours and photographs in the listings.
If we go by the statistics, a staged home has proven more beneficial in selling homes. However, different people have different tastes. Some may prefer to have furniture, while some may want a blank canvas. So, research your audience's likes and dislikes and present the property accordingly.