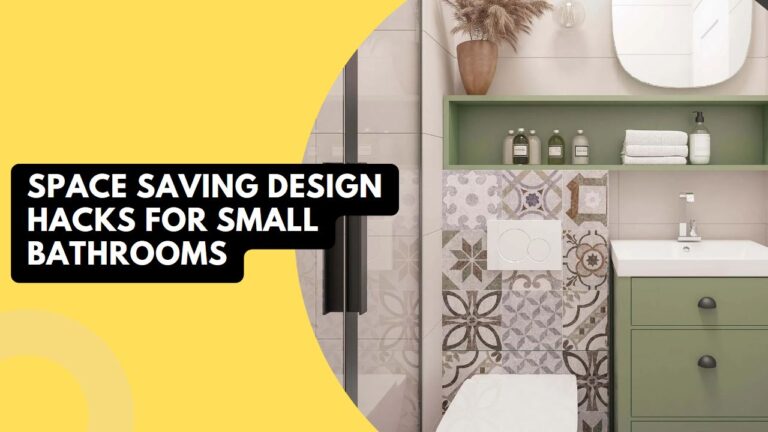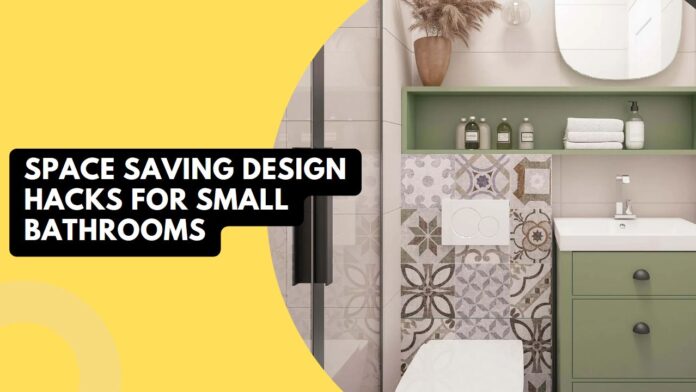 Our properties aren't always as large as we'd like them to be. Home improvements can make use of space in unexpected ways, but they can't make a property bigger by magic. For the most part, this means making the most of what you have.
Bathrooms, in particular, are a tricky space to work with. They're smaller than other rooms by design, but they need more storage space than you'd expect, as an overly cluttered bathroom is a design nightmare. How can you make sure that your bathroom has a modern design and enough room for all the things you need to live comfortably?
In this article, we talk about some design ideas you should think about if you want to make the most of the space in your bathroom when you remodel your home. A new bathroom can go a long way in making your home feel updated, fresh, and functional.
From bathroom decor ideas to bathroom remodel ideas, these tips can help you take on a project of any size and function. If you have questions about a potential bathroom remodel Los Angeles, we're here at 5blox to help advise you.
1.Hidden cabinets and shelves
We may as well start with the classic bathroom storage hack: a medicine cabinet behind the mirror. Who among us hasn't pulled on the mirror at a new apartment or a friend's house, expecting it to open into a cabinet? It almost feels like a waste when there is no storage behind the mirror.
You don't have to stop there. Smaller shelves in slim areas also provide extra space for medicine, washcloths, and more. The kitchen and bath are two areas that often have much more clutter and tools than anticipated. You can never have too much bathroom storage. Under the sink, over the toilet, recessed shelving in the shower—you name it. You should go for it if you can imagine storage in a location.
2.Eliminate swinging shower doors
A bathroom remodel is one of the only chances you have to make thorough design changes like switching doors, shelves, and other design elements. In the bathroom, a swinging shower door, though common, is a classic space-waster. When you're beginning your search for bathroom remodel ideas, making the switch to space-conscious doors should be one of the first things on your list.
A swinging shower door should be replaced with a sliding door or an open space with a shower curtain in order to save space for other bathroom necessities. It will look better, save space, and you won't have to worry about tripping or running into the door when you're running on autopilot after a morning shower.
3.Racks, hooks, and more
A bathroom isn't complete without areas for hanging. Though you can always buy command hooks or over-the-door racks, why not install them from the get-go for a modern bathroom with a seamless look? The list of uses for racks and hooks is basically endless—though there are the common uses like drying wet towels and having a robe ready when you get out of the shower, they're also useful for drying loofahs, hanging wet swimsuits in the summer, and much more. The more hooks, the merrier!
4.Decorate consciously
You can't change the bones of your space, but you can change how it looks to yourself and visitors. One thing that can help your bathroom appear larger is to paint it with light and bright colors that open up the room. Light blues and greens create a beachy coastal feel that makes the bathroom feel less enclosed and more like a comforting door to the natural world. Plants that don't require sunlight, dried herbs hung in the shower, or even fake plants can help with this effect.
Wall art or wallpaper can help with this as well. We don't always think of putting art in the bathroom, but it can be a great option for smaller pieces that don't fit into the themes of other rooms.
5.Enlarged mirrors
Larger mirrors that fit the wall are another bathroom design choice that can make a small space look much larger. The effect is similar to a picture window in a living room or bedroom, doubling the perception of the size of the space. Anyone in your family with a complicated hair or makeup routine will thank you for all the extra angles you take when working on their look. If you like this idea but aren't ready to commit to an entire wall being a mirror, multiple smaller mirrors can mimic the effect with less permanence.
6.A corner sink
Sinks are traditionally about half a wall away or next to the toilet, but if you're doing a whole home remodel, you may as well get deep in there and transform areas into entirely new spaces. Placing a sink in the corner is one way to elevate your bathroom design and optimize space. Corners are a notoriously underutilized space in the home. Moving a necessity like a bathroom sink into a corner leaves more space for storage and movement in the room.
Get ready for a new bathroom
A home remodel is an exciting time, and you will feel totally refreshed with a new bathroom. Whether it's a few new storage solutions or an entire overhaul, creating new space in your bathroom is an excellent way to make your home more functional and more aesthetically pleasing.
What do you think of these small bathroom ideas? Do you have other bathroom ideas that we missed?
Get in touch today to begin the process of consulting on a bathroom remodel. We've worked on bathrooms of all sizes and can't wait to help you achieve your dream, whether it's a tiny en suite or a large family bathroom.