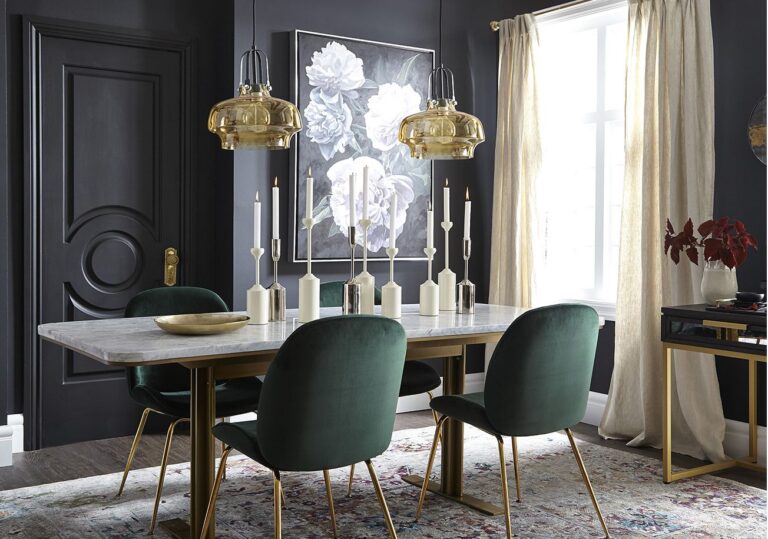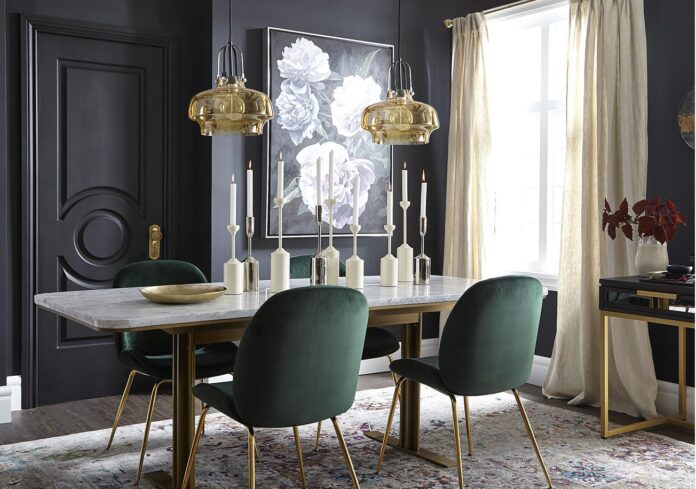 When it comes to decorating the dining room of your home, choosing the right dining furniture sets is an important decision. Whether you are looking for a modern, traditional, or eclectic style, there are many options available in the marketplace. 
It can be difficult to know where to start when purchasing new dining furniture. Fortunately, with some helpful tips and guidance, you can find the perfect dining furniture sets to make your dining room look amazing. 
In this blog post, we'll provide you with 4 tips to help you buy the best dining furniture sets for your home.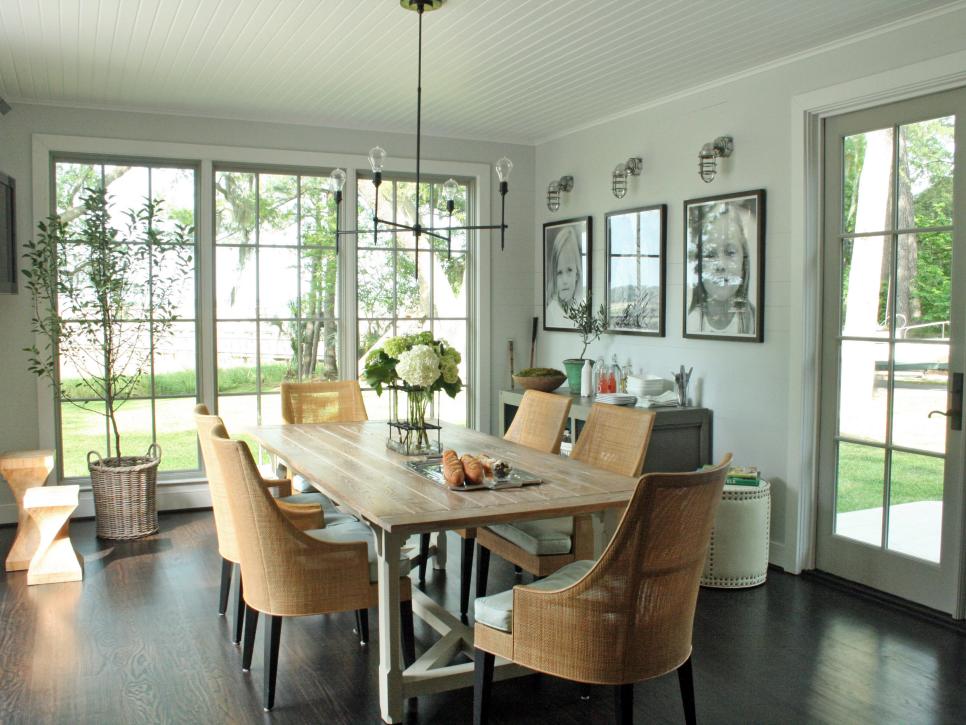 1) Determine Your Budget
When it comes to selecting the perfect dining furniture set for your home, it's important to determine your budget ahead of time. 
With a variety of sets on the market, from luxury high-end sets to more affordable options, you'll want to decide how much you're willing to spend before shopping. VidaXL offers a wide selection of sets at all price points, so regardless of your budget, you can find a stylish and quality dining set that suits your needs. 
Whether you're looking for a low-cost set or a higher-end option, VidaXL has the perfect set for you.
2) Consider Your Style
When you buy the best dining furniture sets, it's important to think about how the set will fit into your home's decor. Consider the overall style you want for your dining area, from traditional to modern. If you're looking for something classic, wood sets may be the way to go. 
For a modern touch, glass or metal sets could work better. You should also think about the color of your furniture and whether it will complement the other decor in the room. 
There are a variety of styles and colors available, so take some time to find the right combination that fits your home.
3) Determine the Right Size
Choosing the right size for your dining furniture sets is essential. Measure your dining room space to ensure that your furniture will fit comfortably, and consider the number of people you plan to seat at the table. Remember to leave enough room for people to move around and for you to access the chairs easily. 
If you're unsure, opt for a smaller size with the option to add extra chairs if needed. For larger tables, look for pieces that come with extension leaves or butterfly leaves, which can be added or removed as needed. Additionally, think about whether your space would benefit from a round or rectangular table shape.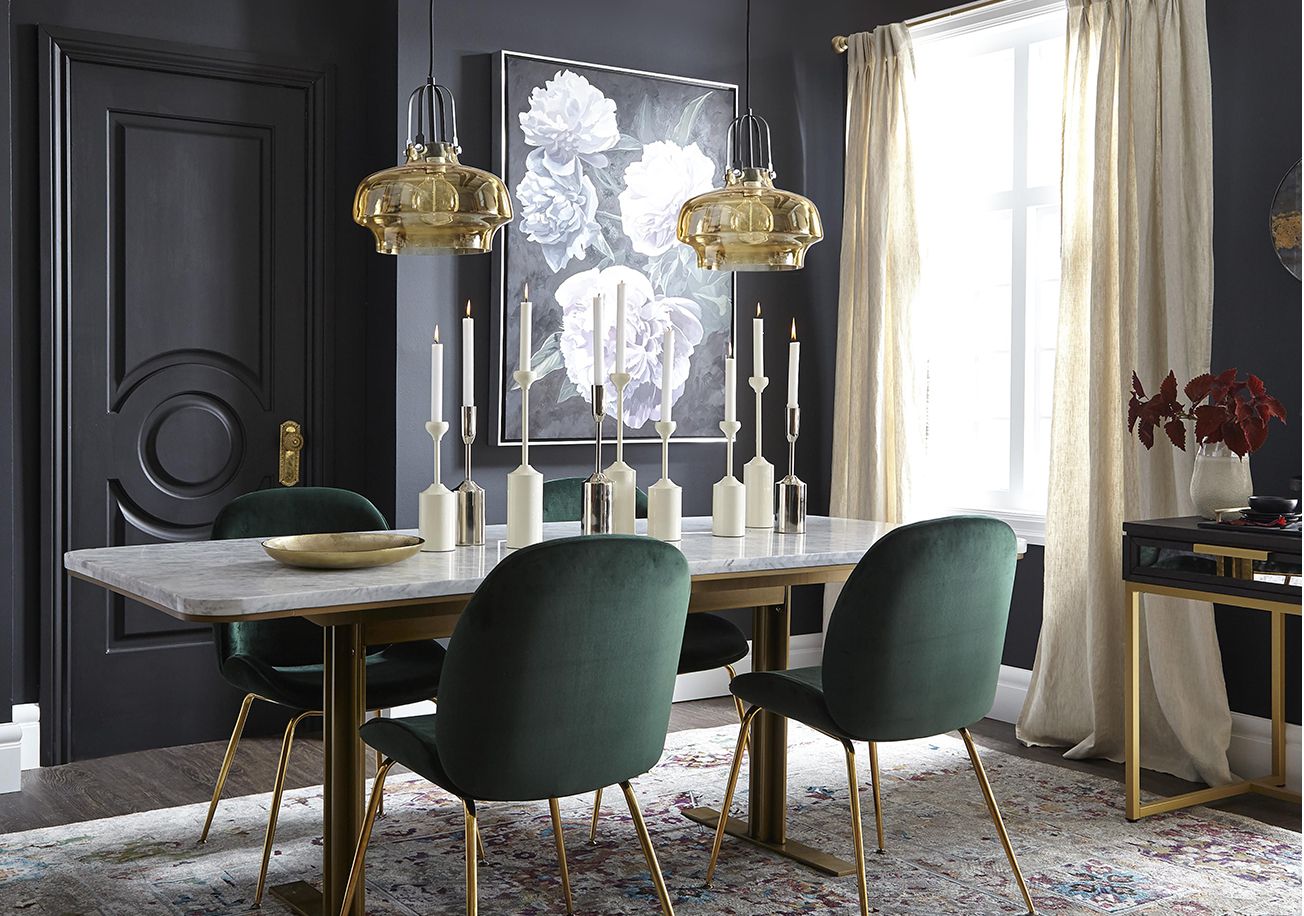 4) Know What Materials to Look For
When it comes to buying dining furniture sets, the materials you choose can make all the difference. You want to select pieces that are durable and able to withstand daily use. Look for furniture made from materials like solid wood, stainless steel, glass, and aluminum. 
Additionally, you may want to opt for pieces that have cushioning for extra comfort. It's also important to consider how easy it is to clean the materials you're choosing.
Certain fabrics may be more prone to stains, so make sure to select a fabric that's easy to care for. Ultimately, the materials you select should complement your existing decor and provide long-lasting use.