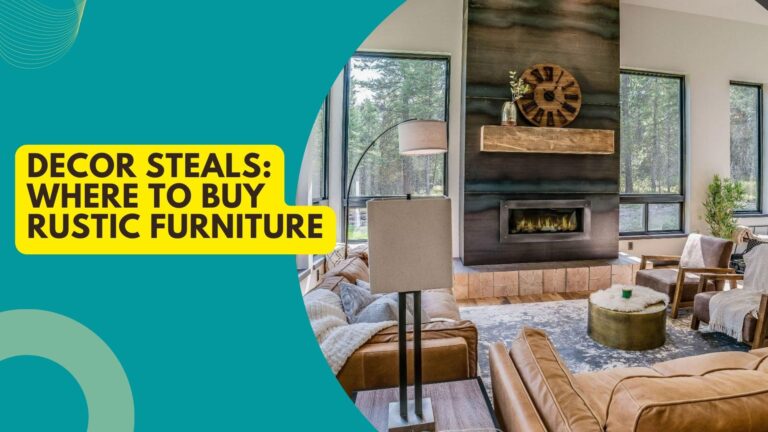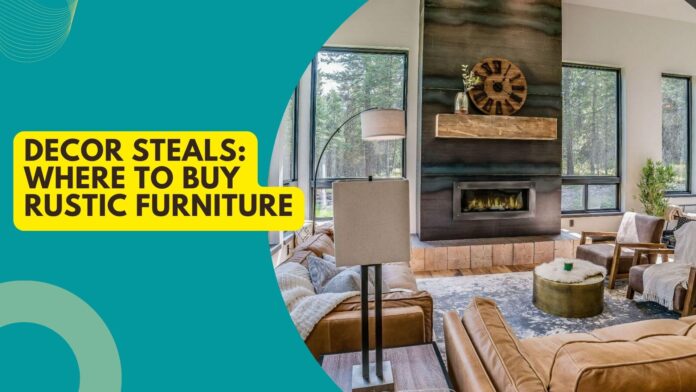 People often use the term "rustic furniture" without saying much about what it means. But what is it really? And how did that happen?
Rustic wooden furniture grew out of the Arts and Crafts Movement and other folk traditions. Rustic wooden furniture is called "handmade furniture" because it is made from wood that comes straight from the forest. This means using wood that hasn't been treated, like pine, cedar, oak, maple, etc. When making a piece of rustic furniture, the raw materials are left in their natural state and are not changed in any way.
The use of natural elements in the design of wooden rustic furniture is another thing that sets it apart. For example, some pieces of rustic furniture are made out of sticks and logs. These natural elements help give the whole design a sense of being real.
"Rustic style" is usually only used to describe furniture made in this style. But it is also often used to describe any kind of design that has a more homemade look. Furniture from the mid-20th century, farmhouse furniture, and even Scandinavian furniture are all good examples.
Rustic Furniture from Décor Steals
Many people think of simple wooden furniture with a natural finish and a retro look when they hear the word "rustic." But there are many ways to make something look old-fashioned without giving up modern design. For example, you don't have to go full-on primitive to make your home look like something from a storybook. You just have to find the right mix of styles and materials.
Rustic cabin furniture is a great choice for people who want a traditional look but also want to keep up with the latest trends. Rustic cabin furniture has a timeless look and won't break the bank, so you can use it for a weekend getaway or to build your dream home.
The following are some of our favourite pieces of rustic cabin furniture.
Log Bedroom Set
The bed frame, chest of drawers, and nightstands in this rustic bedroom set are all made of solid pine. The chest of drawers includes three storage drawers and a shelf above. The nightstands feature a sturdy metal base and four drawers. The headboard is constructed of solid pine boards and features a distressed finish. This bedroom set is sure to bring warmth and comfort to any room.
Rustic Coffee Table With Storage Drawer
Our rustic coffee table with storage drawer is made of solid pine and features a distressed finish that adds texture and depth. A sleek black glass tabletop provides additional functionality and allows light to shine through. Two open shelves offer ample space for books, magazines, and decorative items. The storage drawer holds extra linens and blankets.
Rustic Dining Room Set
Our rustic dining room set features solid pine construction and a distressed finish. It includes two side chairs, one armchair, and a round table. Each chair has a seat cushion and backrest. The table top is made of solid pine board and features a distressed finish and an iron ring around the edge. The chairs and table can be easily moved to create additional seating when needed.
Rustic Console Tables
These console tables feature a unique shape and a distressed finish that gives them a rugged appeal. They can be used as accent tables or placed next to a sofa or couch for added function. Each end table comes with a pair of matching lamps.
Where to Place Rustic Furniture
Americans are becoming more and more interested in rustic furniture. People often think of farmhouses, log cabins, and cottages when they think of this style of decorating. But there's no real reason why modern homes shouldn't have a rustic look. Rustic styles look great in many places, according to a lot of people. Whether you love the outdoors or prefer a quieter life, rustic furniture can make every room look its best. If you want your home to feel like a cozy cabin, think about putting rustic pieces all over it.
Conclusion
Décor Steals has the rustic furniture you're looking for, whether it's for your home or office. We have a large selection of rustic furniture from top brands like American Drew, Classic Design, Country Living, and others. Everything you require will be available right here.