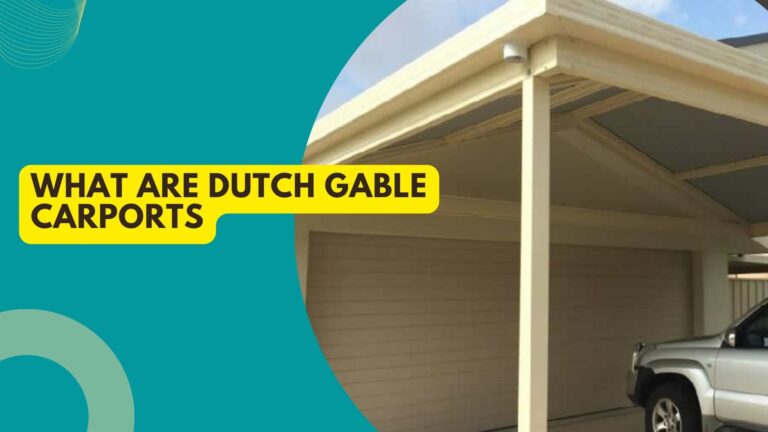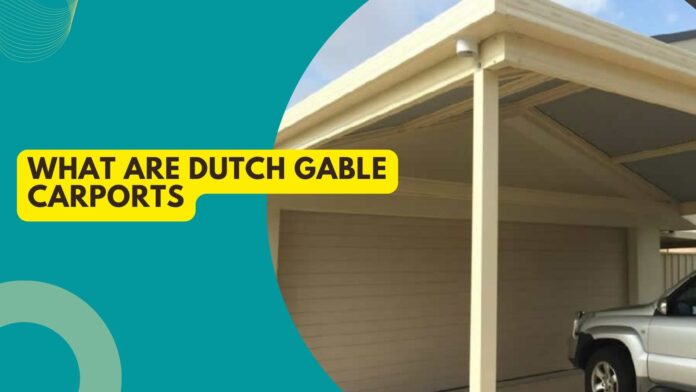 If you are looking to build a Dutch gable carport in your home, you need to know what they are and how they serve their purpose. Most modern homes in Australia will have these. They add a touch of class and raise the value of your home at the same time.
If you are looking for professional carport builders, you're in the right place. This guide will show you how to put one together. We'll talk about the components that make up this carport and the materials you'll need. If you are someone who wants to stay within a certain budget, we'll talk about pricing as well.
There are many benefits to Dutch gable carports, which we'll outline later on. Whether it's a do-it-yourself project or something that's left to the professionals, you'll love how your Dutch gable carport will look once it is completed. Let's dive right in:
Components of Dutch Gable Carports
A Dutch gable carport has a roof shape that has a unique top part known as a gable. A gable is a triangular component that is placed at the roof's peak. Whether attached or freestanding, they can be built using slabs or cement columns. There are also these other components as well:
Purlins: This is responsible for shaping the frame of your carport.
Top hat: Runs across the carport's frame. This will help you screw in the roof sheets.
On slab footings: If you want to use slabs, the footings will help you bolt it down on the slab itself. The brackets must sit flat and are connected to columns when you bolt them down.
Multiwall sheet: If you are looking to protect your car from adverse weather conditions, these will come in handy. These sheets are impact resistant and light in weight.
Sheet closures: This will seal the multiwall. This is designed to keep dirt out of the carport roof.
Glazing bar: If you are using more than one multiwall sheet, this will be needed.
Fixing buttons: This is designed to keep the carport sheets fixed in place.
Cantilever: These include front and rear cantilevers, which is designed for vehicles to enter and exit with ease.
Skylights: If you want to add a little special touch to your carport, a skylight will work well. These are easily customizable with plenty of options available.
Materials Used
Most of the time, the following materials are used to build a Dutch gable carport:
Aluminum
Aluminum is usually the go-to material for many reasons. For one, it doesn't rust. Secondly, it's lightweight. And it's even resistant to many of nature's elements. If you are looking for something that will give you low maintenance, aluminum is the clear choice.
If you live near the bay or coast of Australia, aluminum will prove its worth since it won't be damaged by the elements.
Colourbond Steel
If you are looking for something that will last quite some time, colourbond steel may be an excellent option. What makes these stand out is that they are resistant to rot, warping, and even termites. Another great benefit is that you won't need to freshen the paint or worry about it peeling, flaking, or corroding. You can wash it down, and it will look like you've just installed it.
While this may be one of the more expensive options, colorbond steel is worth every single penny.
Timber
Timber can be used for the framework of these carports. They will include rafters, beams, and support posts. When choosing a certain kind of timber, you want to find one that has the ability to withstand various weather conditions. One of the best things about timber is that it can be flexible when it comes to the types of roofs that are available. These include zincalume, polycarbonate, or Colorbond.
Pricing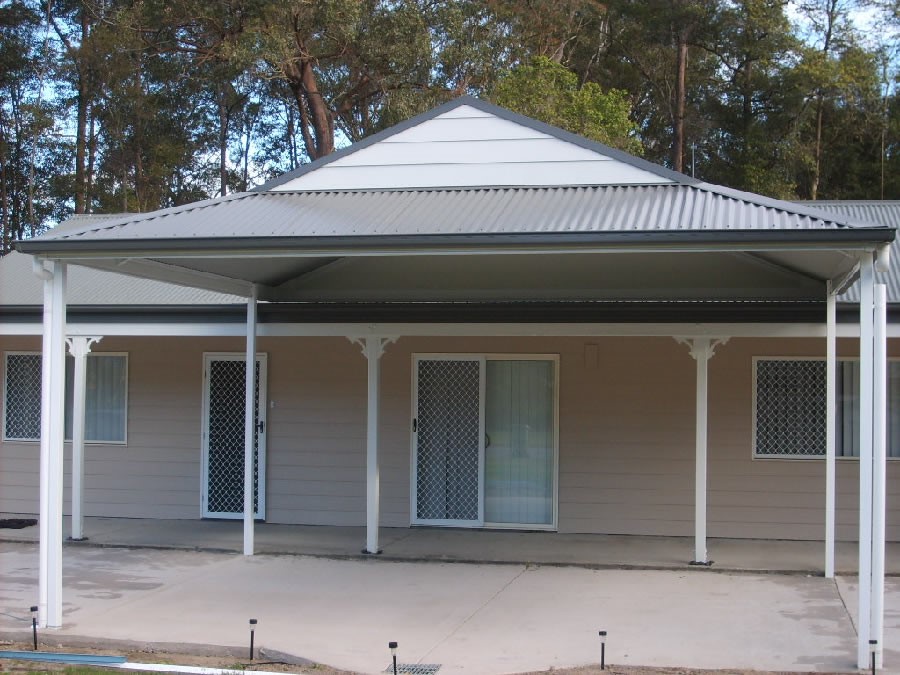 The pricing for your Dutch gable carport will depend on several factors. For one, the materials you choose may determine the total price of the project. Also, customizing it to your advantage may also mean more money to sink into the project. On average, construction for a carport will total out to about $10,000 for a single carport.
It may be a bit cheaper if you choose to have a carport kit as opposed to getting one custom-built. Custom carports can cost no less than $6000 for a single carport. However, if you want to build a double Dutch gable carport, you'll need to budget around $20,000 to get started.
If you decide to use a carport kit, you can expect to invest anywhere from $1000 to $5000. Consider your options, especially if you do have money to work with. But if you want to keep it within a certain budget, you may find that carport kits can be the better option in the long run.
Benefits of Dutch gable carports
A Dutch gable carport may be one of the best investments you have made. Here are some of the benefits that you'll be able to enjoy once you have one built:
Easily customizable
If you want something that is easily customizable, you might want to consider a Dutch gable carport. You can customize it based on the span, color, height, length, and so on. It can be customized however you want.
Weather protection
Nature is unpredictable. almost to the point where it can unleash its worst. Your vehicle can be protected from all sides with a Dutch gable carport. This will also keep your car's interior cool, even on hot summer days. Imagine jumping into your vehicle, where it feels nice and cool when it's sweltering outside. There's no need to run air conditioning if you have to.
Adds property value
Indeed, there are ways to add property value to your home. Building a Dutch gable carport is one of them. It will make your property stand out among the others in your neighborhood. When it comes time to sell your home, you may have an advantage in setting the asking price because of this great-looking addition. Having a Dutch gable carport may even be a good selling point for those who want one.
Professional finish
A Dutch gable carport will be perfect if you want something that's durable and good-looking. It doesn't have to depend on the materials that you are using. You can choose the right colors and roofing materials, and it will look great compared to your neighbor's house. If you want your home to be the envy of the neighbourhood, building a Dutch gable carport may be the best project that you can invest in.
Conclusion!
If you want to build a Dutch gable carport, you'll know exactly what materials are needed. And you know what the benefits of having one are. Before you build one, make sure that your project follows the regulations. If you live in Brisbane, you can use this website to find out what building codes you must follow.
A Dutch gable carport is perfect if you want your home to look great while protecting your vehicle from the elements. When building a carport, consider the type of materials you want to use and how much you are willing to put into the project itself. Building one of these at the end of the day is worth every penny, no matter the budget.