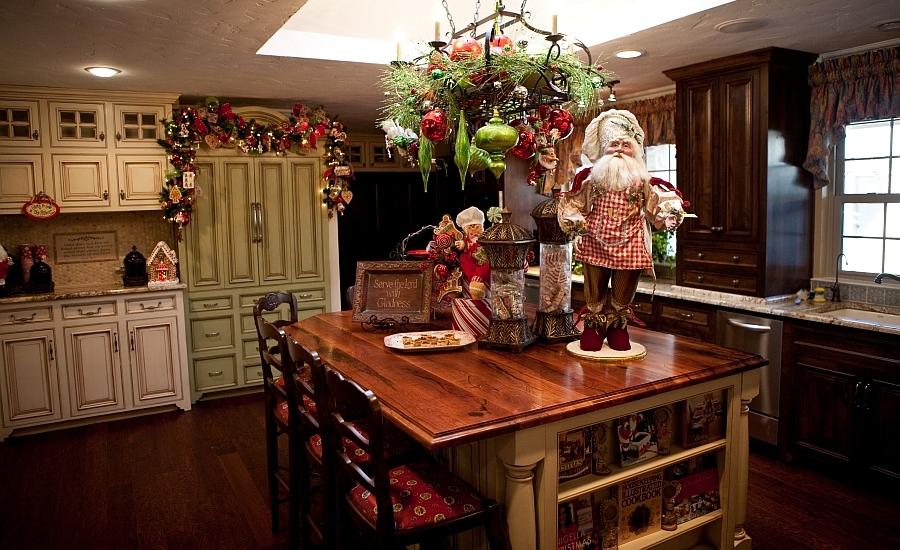 Its already December and Christmas will soon be here. It is the most awaited time of the year. People across the globe celebrate this festival with full homp and pomp. Christmas decorations are the most exciting phase of the whole celebrations. We Welcome you to our latest collection of 35 Kitchen Christmas Decoration Ideas. Check out and grab the best idea for your kitchen.
Kitchen decoration is most of the time overlooked by us as we may not consider it as a space to decorate. But listen you guys, kitchen decoration can be the most important space to decorate as compared to all the other spaces. It is the place where delicious recipes are cooked for the festival by the woman of the house. A well-decorated kitchen can cheer up her mood and even the guests who visit our house can find the place to be really wonderful and fun place to stay.
There are many ways to decorate a kitchen. So many hangings can be directly hanged on the kitchen walls. The dining table can be decorated well with a centerpiece or Christmas accessories. These decorations can be very easily prepared at home also by just applying some creativity and innovative ideas. Scroll down to our gallery and get inspired.
 Kitchen Christmas Decoration Ideas