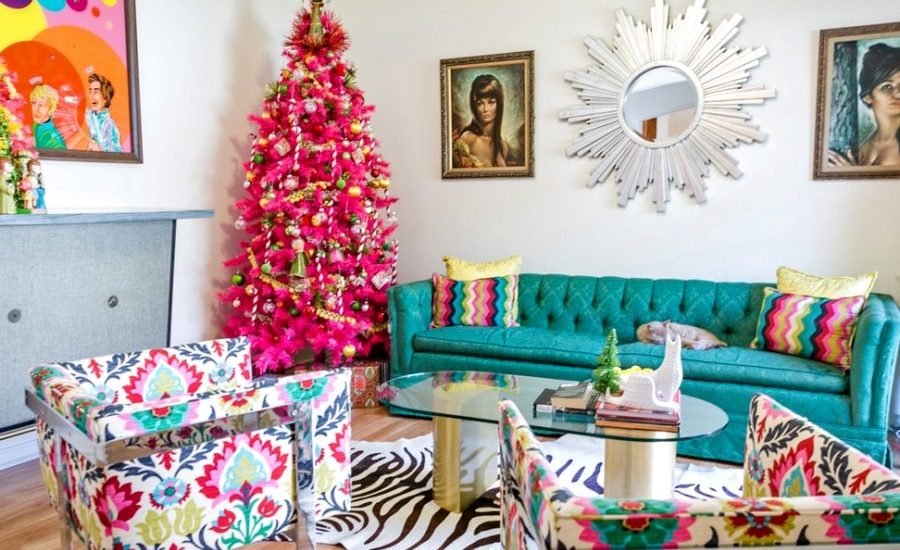 Christmas is the last festival of the year and brings with it the New Year celebrations also. The decorations we do for Christmas last till the new year eve. Christmas is definitely the most awaited festival of the year as we enjoy long holidays and get an opportunity to meet relatives and friends. For this reason, we want decorations that not only bring the festive holiday into our homes but also make our family and friends feel welcome during the season. Luckily, there are many ways we can do this, either through Christmas traditions or decorating our home with a custom photo tapestry of family and friends during the holiday season. We welcome you to our latest collection of 50 Christmas Living Room Decor Ideas. Check out and get inspired.
It is believed majorly, that Christmas decorations are normally limited to decorating the tree and the living room and making the dining-room table look beautiful. But, if one is planning to throw a Christmas party or have invited friends or family to stay for the holidays, then the decorations have to be done accordingly and extending the decorations to the rest of the house is well worth the extra effort.
The living room is no doubt the central room of the house it is the center of attention of almost everyone. Christmas Living Room is to make your very own gleaming arrangement to share your happiness with the rest of world. Not to mention, this is the only time our Living Rooms look their best. So if you are looking for some amazing decoration ideas for your living room then check out our latest collection and get inspired.
Christmas Living Room Decor Ideas