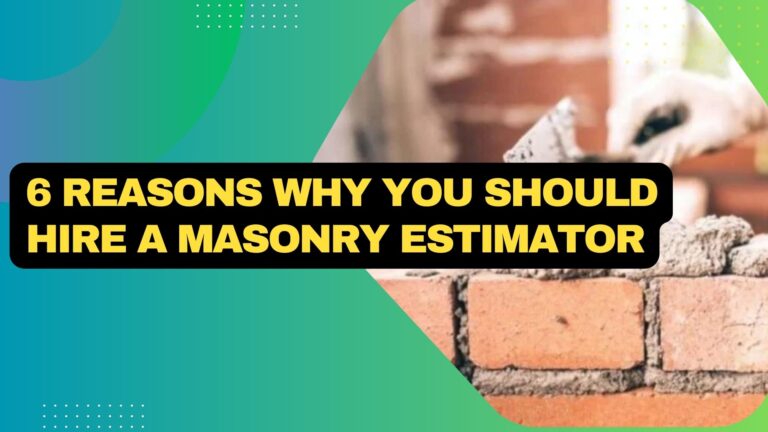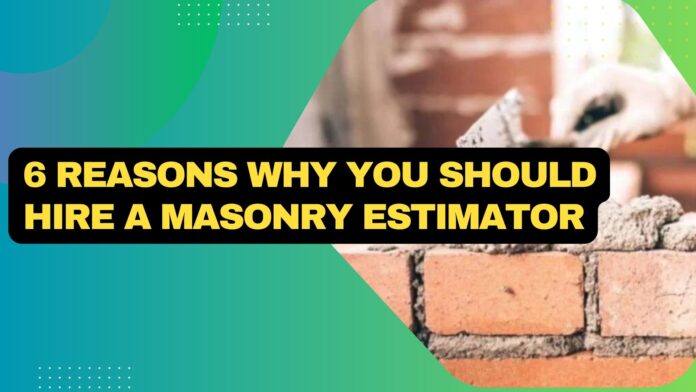 Masonry estimators are the holy grail of construction projects. Without them, you wouldn't be able to find out much it would cost to build that concrete block wall you have plans for or the brickwork your wife has been nagging you about for months.
It's important to know exactly the costs of your construction project, whether personal or industrial, to have a clear idea before you put forward your bid to the required contractors.
In this article, we will show you six reasons why you should hire a masonry estimating calculator for your next job so you can have the best possible results.
What Are Masonry Estimators?
Professional masonry estimators are specialists who determine the detailed costs of a construction project by carrying out material take-offs using 3D drawings, surface area calculations, labor and machinery estimates, and accounting for waste.
Companies like Mo Engineers play a vital role in helping project owners make the right decisions with their construction decisions and funds.
They Have an Immense Knowledge of Construction Estimations
Masonry estimators are experts in finding out the costs of expenses that a project owner may incur, including raw materials, human resources, machinery, insurance, and more. By using a masonry estimating service, they'll be able to give you an in-depth breakdown of your entire project and bring to light all of the financial requirements.
They save You Time
While a masonry cost estimator uses their experience to assess the job's requirements, specifications, and 3D drawings, you can focus on other aspects of your business. You'll save yourself the time you would have spent calculating everything on your own.
Masonry Estimators Help With Bidding
Instead of preparing a bid on your own without much knowledge, let the professionals do the work for you. Masonry estimators can prepare an accurate bid by evaluating all the possible costs and certain factors that will affect the final price.
They save You Money
Like all industries, certain people have certain relationships with particular stakeholders, and masonry estimators are no different. Because masonry estimators are in daily contact with specific suppliers, they'll have a better relationship with them than you would. Because of this, they can guarantee the best possible deals on certain materials, saving you a lot of money.
They Can Mitigate Possible Risks
Masonry estimators are well-versed in pointing out potential risks and challenges associated with a project. They're highly skilled in what they do and can identify specific areas that may need a contingency plan in case an unforeseen event may occur, e.g., bad weather conditions. This, in turn, saves you from any additional costs you may be hit with in the future.
Enhanced Accuracy throughout the Project
Carrying out precise calculations is the sole purpose of a masonry estimator and determining what will impact the final costs of a job, like the conditions of the project site, how complex a design is, and certain specifications. Using a highly skilled team of estimators gives you a heads-up beforehand about what to expect without any surprises.
Conclusion!
Now you know why hiring a masonry estimator to develop your dream construction project is essential. From saving you a substantial amount of money to avoiding disaster down the line, you'll be grateful you made this step in the long run.
There's no more time to waste; start searching for a masonry estimator to take your plans to the next level.