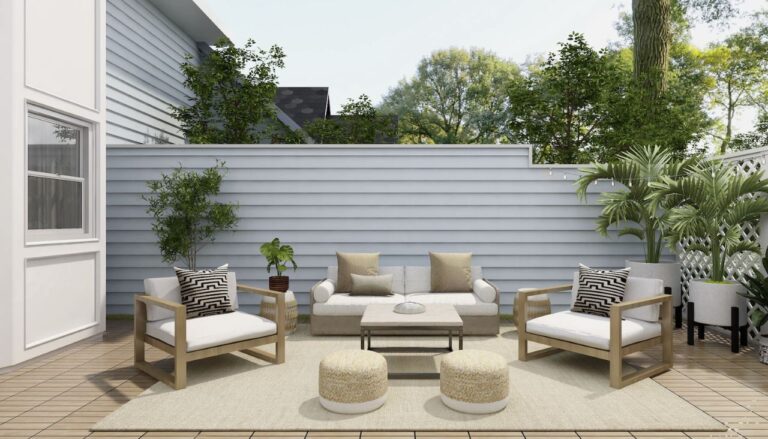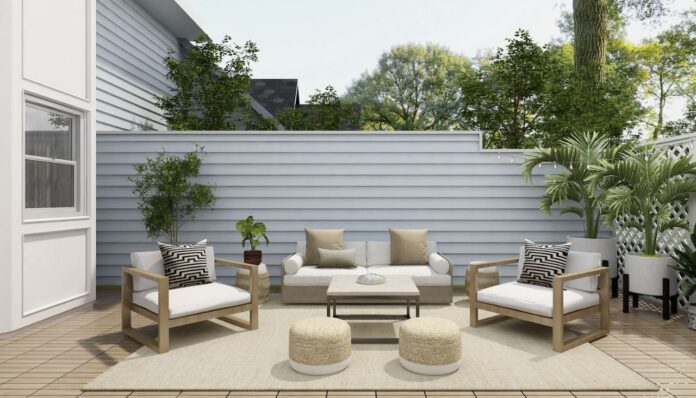 A deck or patio can beautify your yard and add value to your home.  But, which one you choose will depend on a range of different factors. Here we look at the pros and cons of both kinds of extensions to help you decide on the one that's right for your particular situation.
DECK VS PATIO
A patio is a paved ground- level space, either attached to the home or stand alone, which is mostly used for entertainment or recreation. By contrast, a deck is a raised structure commonly made from timber that has no roof, is attached to the house and is also used for outdoor entertainment. Both structures have good and bad points and the one best suited to your situation will depend on your particular needs.
THINGS TO CONSIDER WHEN CHOOSING
Before you make a choice between either type of extension, there are certain basic considerations you will need to be aware of.  These can include the following:
Local by-laws – Depending on where you live, the regulations regarding extensions vary.  You might be required to obtain a permit for either type of construction which can involve lengthy waiting times and various fees and charges.

Weight limits – The fixtures and fittings you plan to include in your extension will directly dictate the strength requirements involved in its construction.  For example, a spa or hot tub will require extra reinforcement to accommodate its weight and a pizza oven or fireplace will also need approved fire prevention elements such as heat insulation or screens.

Terrain – The topography of the area where you plan to build your extension will also have an influence on your decision.  Where the ground is uneven, a deck may be a more cost effective option than a patio because, being  raised above the ground, it  removes the need for earthworks.

Local climate – Local weather conditions can also have an influence on the type of extension you choose.  In colder areas, for instance, the formation of ice can create a slipping hazard.  Fortunately, this can be overcome by the certain types of

construction materials

.
HOW TO COMPARE DECKS WITH PATIOS
Decks are better in some categories, patios in others. The following is a useful list of criteria to help you compare and decide which is better for you:
Cost
:
You will no doubt have a budget for your extension, so it's crucial to know ahead of time how much it will cost. Factors to consider include: the price of materials (timber is more expensive to build with than cement), cost of construction (you may need to hire professionals and permits may be involved) and value for money (while decks cost more initially to build, they will typically add more to the re-sale price of your home).
Maintenance and Durability
:
There is no escaping the fact that a timber deck will require more maintenance and upkeep than a patio.   Among other things, it will need regular washing,  staining, re-painting, sealing, and repairs as wood doesn't have the same durability as cement  and is more susceptible to rot, mold and adverse weather conditions.
By contrast, a paved patio or cement slab can last a number of years and usually needs little maintenance,  other than the occasional power cleaning to remove stains and replacement of the odd tile or paver.
Livability
:
The amount of enjoyment you get out of your extension will depend on how you plan to use it and it's type of construction. For example, a deck allows you to  capitalize on a view, if you're lucky enough to have one, while a patio offers more privacy because of its ground level construction.  And, from an aesthetic point of view, a deck can more easily be made to compliment the exterior of your home with a simple coat of paint or stain, while a patio might require more costly modifications.  On the flip side, because a patio area can be landscaped as well, it may allow for more opportunities to beautify your entire yard.
Ease of installation
:
As mentioned previously, decks are easier to install on uneven ground, while patios require excavation and correct ground preparation to avoid sinking and cracks. On the other hand, a patio only requires the laying of pavers or pouring of a slab, whereas a deck usually needs to be constructed by qualified builders or tradespeople to meet permit requirements.
The type of extension you ultimately decide on will depend on your personal preferences, your budget and the factors involved in the construction.
By taking into consideration  all of the above including cost, aesthetic appeal, and durability, you may find the choice is a lot easier to make than you first thought.
Remember though, that regardless of which type of construction you opt for, you need to include it on your homeowners insurance to make sure that it's adequately covered.