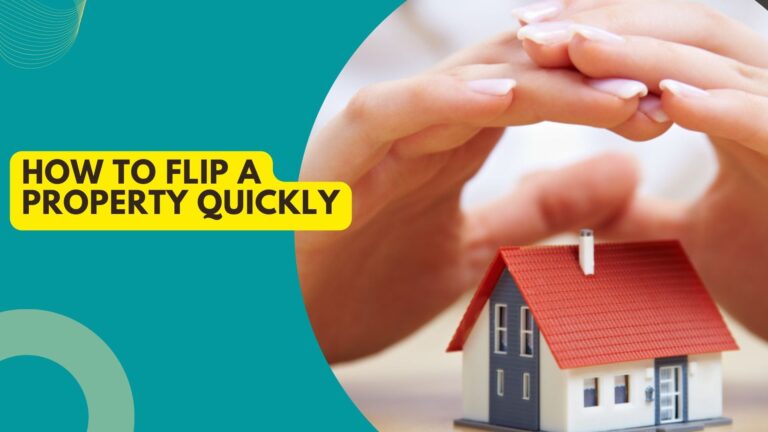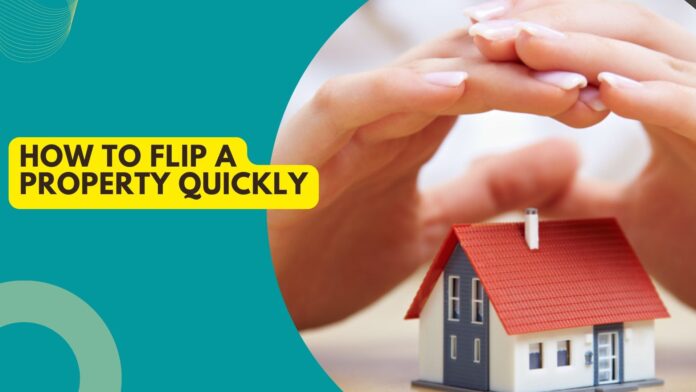 Flipping properties involves buying a property, fixing it up, and then selling it for a profit. This type of work is becoming more and more popular. Below, we will provide some tips on how to flip a property quickly.
Find The Right Property to Flip
When looking for the right property to buy, you will need to do some research to make sure you can sell it quickly after you fix it up. Do your research on the area to see how quickly homes tend to sell in that area. You can also get advice from people outside of your business, such as property traders, other people who flip houses, lawyers, and estate agents. These external sources may be able to give you some advice on the best places in a particular area to buy, and they may even be able to suggest some houses that are currently on the market.
Look Out For Hidden Costs
When you're looking around at various properties, it's important to be thorough in your viewings. Look at every aspect of the home and make estimations on the amount of work that will need to be done as well as the estimated cost of the proposed work. You want to be very thorough and look out for hidden issues that may result in your spending more money at a later date. Ensure the floorboards, insulation, and any other internal aspects are adequate. Also, look out for spots of dampness, which may be a bigger issue. Suppose you fail to spot hidden problems in the property. In that case, this may result in you spending more on the renovations and could result in the renovations taking much longer, meaning the process between buying the property and selling it may be longer.
Find Trustworthy Contractors For All Aspects of the Renovations
It's important that you line up some contractors before you purchase the property to ensure that you can get to work on the renovations as soon as possible. You'll need to consider several things when choosing contractors for the work. Firstly, you need to ensure that the contractors are trustworthy. The second thing you need to do is make sure that the contractors can do good work. Thirdly, you will also need to ensure that the charges for the work fit into your budget. It's a good idea to ask around for recommendations on good local contractors for the work.
Don't Forget About The Garden
When renovating a property, you'll be very focused on improving the interior of the house. However, many people overlook the garden. If you're looking to flip a house quickly, the garden is a very important aspect. Buyers look fondly at a good-looking garden and will even pay more for a property with a good garden. This doesn't mean that you need to go overboard in creating an extravagant garden space. Something as simple as hiring a professional to lay garden turf for you could be the difference between making a quick sale or having your property sit on the market for months on end.
Be Aware of The Risks Involved
While flipping a property is very exciting, it's also important to remember that not every house flip will be successful. Many people who are flipping houses want the process to be very quick. However, some homes may be on the property market for longer than others. Any house purchase involves some kind of element of risk, but this risk is heightened when you're flipping a house. It's a risky market because you're attempting to get some good profit very quickly. It's important not to be too disappointed if your house flip doesn't happen as quickly as you anticipate. Ensuring that you remain patient is a key factor when it comes to house flipping.
Understand How You Can Best Improve The Value of The Property
Before you buy the property, you will need to make sure you can make a good profit from it. You need to understand exactly how you can improve the value of the place. Speak to a range of contractors, interior designers, estate agents, and architects, as they will be able to give you some good insight into what would be the best and most cost-effective ways to improve the property. Think about what work the property needs internally, in the garden, and on the external elements of the property.
Find a Good Estate Agent
When it comes to selling the property, it's important that you find an ambitious estate agent who will work hard to sell your home quickly. You can easily make a quick profit if you work hard on getting the renovations completed quickly and if you find a good estate agent to help with the sale. Your real estate agent must be willing to get the word out about your home and sell it quickly for a fair price. When it comes to house flipping, it's important to try to sell the property as quickly as possible so you can take your profits and move on to your next project. This type of business is very fast-paced. Without a quick sale, you may struggle to get new work.
When looking for good properties to flip quickly, it's important to consider if the property you're looking at has some development potential. If it does have this potential, you will then attract a property developer, and this may make it much easier for you to sell the property. Properties with a good amount of land will always have some potential, so these types of properties are always an ideal property flip project.