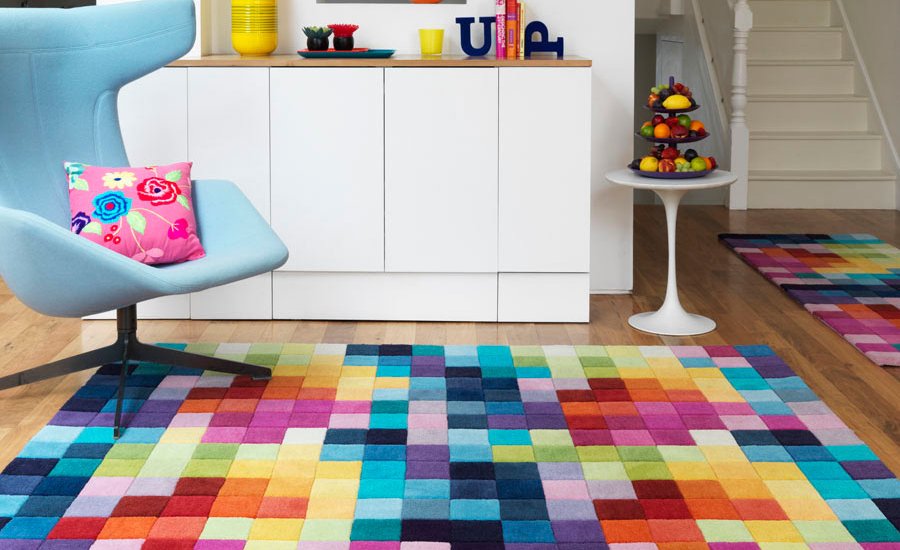 We often ignore the floor area of the house while renovating the house, but one should not overlook the floors. Although it is underfoot and usually out of mind, your floors take up an important amount of space of the interior area of your home so including them in your decorative plans is as important as remembering to consider the color of your walls. We welcome you to our latest collection of 30 Colorful Rugs To Update Your Home Decor. Check out and get inspired.
The Rugs can play a very important role in dividing the room's space visually into areas or functions. The dining, living and bedroom areas may be designated by rugs placed judiciously in a large room. The various elements of the room can be unified by a large rug, or by a common pattern, color or design in the various rugs used. Rugs with patterns and bright colors or other designs can be more easily combined with the other room elements than those with solid colors.
As with most things in life, we'd always advise buying rugs made in the USA where possible, from high-quality suppliers such as Southwestern Rugs Depot. Buying your home furnishings in the USA greatly helps the local economy, and you'll often find that the quality is much higher than that of other countries like China and Vietnam.
Scroll down to our gallery and choose the best one for your house.
Colorful Rugs To Update Your Home Decor